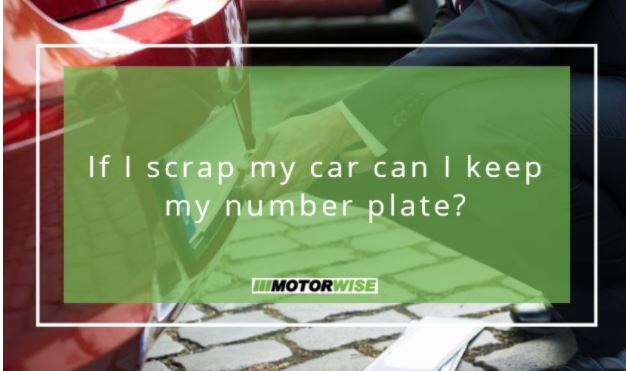 If I scrap my car can I keep my number plate?
Whether it's been caught in a collision, failed an MOT or is too expensive to repair, there may come a time when you know "I need to scrap my car". Today's vehicle recyclers work with professional Auto Treatment Facilities (ATFs) ensuring all cars are disposed of safely and compliantly. All possible parts are recycled, and owners are paid a price they can put to another purchase, but what happens if you want to keep your car's registration?
Whether it's a personalised plate you paid a premium for or simply has sentimental value, you might not be ready to part with your registration just yet. The good news is that it's perfectly possible to retain your plate number, but you'll have to get organised before you arrange for your scrap car to be collected.
Using an online service to retain your registration number
The quickest and most convenient way to keep hold of your plate number is using the Driver and Vehicle Licensing Agency's (DVLA) online retention service. To complete the process, you'll need an 11-character reference number from the V5C document for your vehicle and debit or credit card so you can pay the £80 fee to retain your reg. Simply fill in the form online giving any information requested and make your payment. When you have completed it, you'll receive an instant confirmation from the DVLA stating that you have successfully retained your plate number and that an official retention certificate (V77) is in the post to you and will arrive within two weeks.
With this stage complete, the car you wish to scrap has been given a new registration mark with its original number transferred to a certificate for you to use when you're ready to assign it to a new vehicle. This means you can scrap your car, without any risk of losing your plate.
Saving your plate number by post
While it will take longer for you to scrap your car, you can also perform the same process by post with the DVLA. You'll need to obtain a V317 form and complete it and send it the DVLA along with your VC5 form and a cheque for £80.
Once you've obtained your registration plate retention certificate you can arrange your stress-free scrap car collection with Motorwise, with the peace of mind that your plate number is still yours.