How do you scrap your car?

There was a time, when scrapping a car meant dropping it off to a car scrap yard and if you were lucky you weren't charged for the privilege! The scrap cars would often sit there, rusting and polluting the environment. The legacy of scrapping your car was that pollutants such as mercury, motor oil, petrol, diesel and antifreeze all became part of the water supply and the ground of the yard became toxic. Scrapping a car was time consuming, inconvenient and environmentally unfriendly.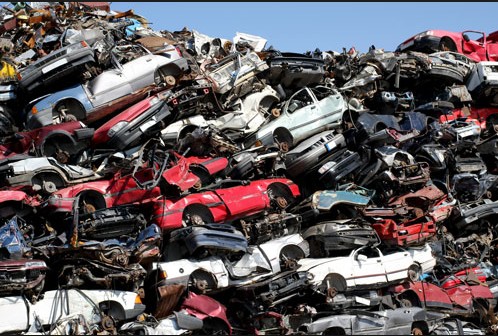 How does Motorwise scrap cars?
Thankfully, times have changed and now scrapping a car is easy - but you must ensure you scrap your car with a fully authorised and certified organisation. with Motorwise you can get a free scrap car quote online within seconds, all whilst paying the best scrap car prices available and even more importantly, you can ensure your car is being scrapped legally by a certified and professional organisation.
Scrapping cars is our business and we only work with fully licensed and inspected Authorised Treatment Facilities (ATF's) who we are confident operate to the highest standards set by the Environment Agency and in compliance with EU regulations and The End-of- Life Vehicles Regulations 2003
ATF's are the only organisations permitted to scrap cars and provide an authentic Certificate of Destruction (CoD). Every ATF in the Motorwise network is licensed either by the Environment Agency, Scottish Environment Protection Agency or Natural Resources Wales. Our network of approved scrap car dismantlers will recycle every scrap car in accordance with the latest legislative regulations.

Motorwise is licensed and regulated by the Environment Agency. Click here to view our licence
We're committed to reducing pollution and waste associated with scrapping a car and we provide consumer-friendly, safe and legally compliant access to the car scrap industry.

Here at Motorwise, we want to make the process of selling your scrap, damaged or faulty car as quick, easy and hassle free as possible.
Get a free, no obligation quote in just one click
Great prices paid for your unwanted, salvage or scrap car
Speedy nationwide scrap car collection service
Our appointed vehicle recycling centres handle all the DVLA and environmental responsibilities
We pride ourselves in delivering a friendly and professional service to all our scrap car customers, providing telephone and email support throughout your scrap car's journey.
Click here to take a look at some of the thousands of independent Feefo reviews of our service