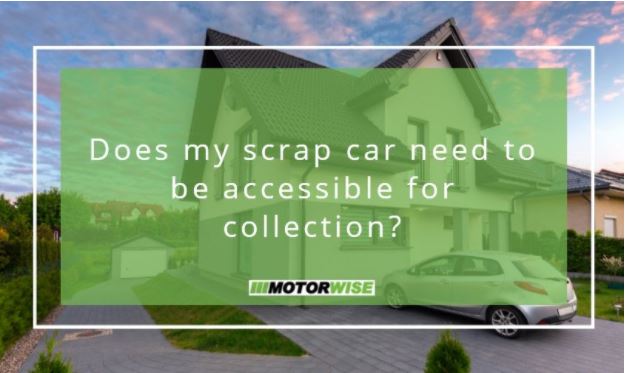 Does my scrap car need to be accessible for collection?
Whether you've given up on your project to fix up a vintage model or your venerable vehicle has more wrong with it than right, you might decide that scrapping is the best option available to recoup some of your original investment. When cars have seen better days, you might think twice about driving them to the scrapyard, worried that they might not make the distance without breaking down or it might simply be difficult to find the time when you have a busy life.
The good news is that you can take advantage of a scrap vehicle collection service, and have your car picked up and scrapped for you whether it's faulty, damaged, or just surplus to your auto requirements. However, there are some key points to remember regarding its accessibility and condition before collection time comes around.
Accessibility issues that can cost
The place where you leave your scrap vehicle to be collected is important, particularly the terrain or it may cost you money. For scrap cars to be collected, it must be possible for a standard recovery vehicle to access them. The ground that they rest on must be firm enough to take the weight of the recovery vehicle with enough room so it can get near enough to your scrap car allowing it to either be moved using a winch or simply driven onboard instead. Be warned, if your scrap car is inaccessible on collection day, you may need to cancel or reschedule a new date for pick up and could be charged for the recovery vehicle driver's wasted trip.
The condition of your scrap car
You may also face a fee for the wasted journey if a recovery truck arrives and your scrap vehicle is missing parts you didn't mention when you accepted your quote, as they may refuse to collect it. In order to drive or winch your car easily onboard the recovery truck, it must have its four wheels and their tyres intact.
Dependable scrap car collection
Whether it's a Ford or a Ferrari, if you have a car that's outlived its usefulness or has become a danger to drive and is too expensive to fix, you can count on Motorwise to arrange for it to be scrapped. We operate a user-friendly scrap car collection service to keep life convenient for you, so call us today for a free quote.