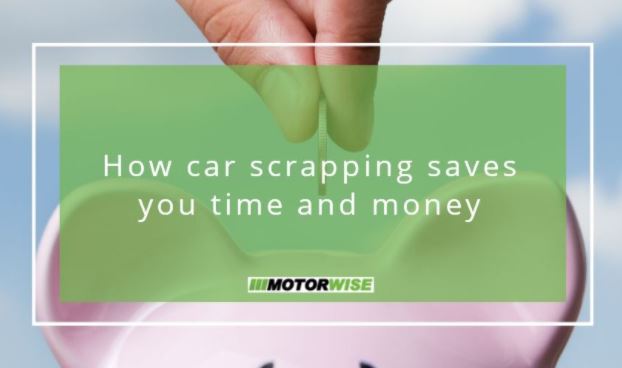 How car scrapping saves you time and money
If you own a car that's seen better days, it might be costing you more to keep going than to repair. While it might feel like a trusted friend, if it's no longer roadworthy it could become a danger while driving to you and others. It might have failed its MOT or broken down one time too many by the roadside, but when this situation arises you may decide to sell it on and use your payment for a new car.
Choosing to scrap your car rather than sell it can save you a lot of time but also additional costs you might not see coming. In the next sections, we'll show you how scrapping your vehicle can save you money and time.
Why scrapping can save you time
Whether you sell your car in its complete form or try to auction off its parts individually, making sales is a time-consuming business. From responding to offers by phone and email to arranging appointments for buyers to view your car, selling vehicles can be incredibly inconvenient. When potential purchasers come to view, you've then got the hassle of haggling to contend with.
When you scrap your car, you're effectively selling it to an Auto Treatment Facility (ATF) who will then recycle it. By using a scrap car service like Motorwise this can all be arranged in just a few hours rather than weeks and months.
Why scrapping can help you make savings
Selling your own car doesn't come without costs, to get the right price it will probably need a service for a start and advertising in car magazines and other reputable periodicals can add to expenses as well. There are other associated costs involved in selling your vehicle by yourself such as your own personal time you'll have to allocate to make the sale.
Scrapping a car is a smooth and streamlined process, a price is agreed for your car, it gets collected and you get paid, which means you can put your time to better use at your profession, earning income.
Scrap car collection services you can count on
Whether it's a MINI or a Mercedes, if you own a car that's past the point of no return and needs scrapping you can rely on Motorwise for a quick and convenient service that ensures you get paid promptly. Receive your free quote on our website or contact us today to arrange your collection.