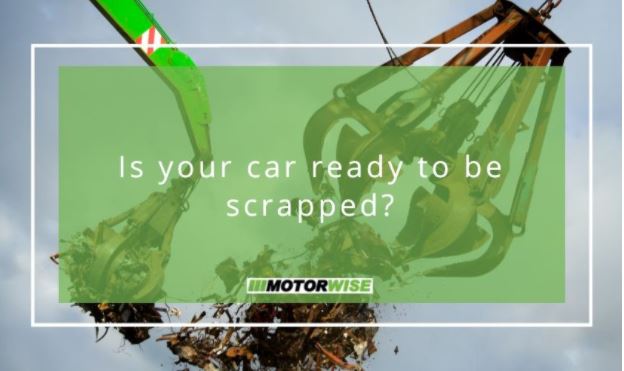 Is your car ready to be scrapped?
Over time, cars can feel like our trusted friends. Getting us where we need to go whenever we require them to and part of many welcome memories, it's not difficult to see why. Unfortunately, there may come a time when our vehicles become less reliable, costing us a small fortune in constant repair work to keep them running. In more extreme cases, they can even become dangerous to those who drive them and others on the road. In the next sections, we'll explore some important signs that it might be time to scrap your car.
Another failed MOT
If your car keeps failing its MOT, this can be a strong indicator that recycling time has arrived. When qualified mechanics are telling you that without work your car is unfit for the road, calling in the scrap car service for a collection is definitely a wise choice.
Breaking down on the road
When you keep getting stranded because your car won't start or can't keep going, it can be time to let it go. Every time you use your cover to get towed and have that courtesy car while yours is out of action, the annual premiums you pay are inching up.
Constant and countless repairs
Does it feel like your car is in the shop more often than on the road? There can come a time when your vehicle costs more to repair than it does to simply replace. When there's more wrong with your vehicle than right, scrapping is the best way to go.
While a non-starter is merely an inconvenience, if you're on the road when something critical fails like your brake system, it can result in serious consequences. For the sake of your personal health, those who care about you, other road users and pedestrians, make that important decision and contact a professional scrap car collection company to pick your car up and ensure it is recycled correctly.
Quick and easy scrap car collection
If you have a car that needs scrapping our team at Motorwise are always on hand to help. Contact us today to arrange a scrap car collection or if you're looking for a free quote, drop by our website today. It only takes seconds to find out how much your car is worth and if you're happy with the price, one of our team will be in touch to book your collection.