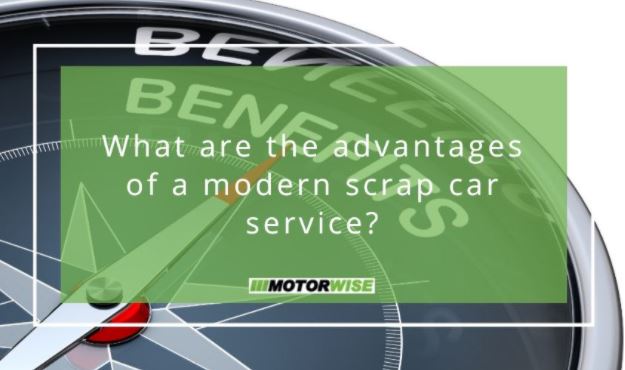 What are the advantages of a modern scrap car service?
If your car has been involved in an accident and is too pricey to repair, or simply outlived its usefulness, you can now simply arrange to have it collected and scrapped, receiving a payment in return. However, this wasn't always so. Join us now as we run down the changes for the better that make scrapping a car a simpler, safer, and less expensive process for car owners and the environment.
Convenient and cost-effective scrapping for car owners
Today you can have your car collected and taken to be scrapped, but previously, you'd have to drive your vehicle to a yard which often meant getting a taxi or a lift home from a friend. Modern scrap car services that offer you a quick quote in seconds, calculating how much your car's value is, didn't exist back then. Instead of receiving payment, you were even sometimes asked to pay for the privilege of scrapping.
Scrap car collection services now ensure you get paid exactly what your vehicle's weight in metal is worth and come right to your address to pick up the vehicle at a time of your choosing.
Eco-friendly improvements in scrapping
Environmental awareness has been raised considerably in recent years and this has impacted how cars are scrapped. Cars taken to wrecker's yards would often be added to piles and left to rust while leaking their contaminants into the earth. This included mercury batteries, anti-freeze, and motor oil along with unused fuel like petrol and diesel that would seep into the ground and water supply beneath the yard, making it toxic.
Rather than rusting and polluting the planet, cars scrapped in the UK today are handled by Authorised Treatment Facilities (ATFs) that depollute vehicles first, ensuring they are safe to scrap. Using modern technology, more material than ever before is able to be recycled by ATFs including even some plastic parts.
An expert scrap car service you can count on
Taking a modern approach to auto scrapping, at Motorwise we have developed a quick and convenient way for our customers to have their cars scrapped safely. We provide accurate and fair quotes making certain you get paid properly to put money towards your next car. Additionally, we only work with licensed ATFs ensuring your vehicles is correctly recycled in line with UK legislation. Don't hesitate to contact our expert team today for any help required or to arrange your collection.