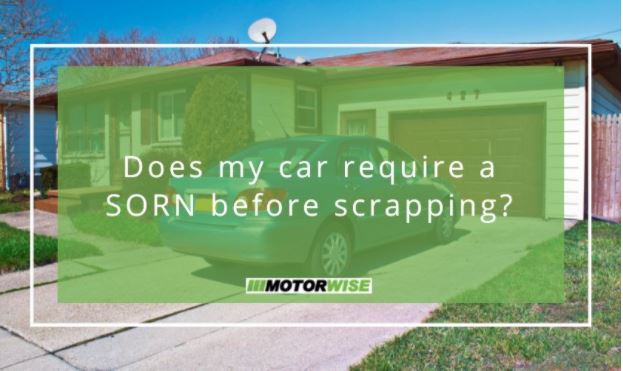 Does my car require a SORN before scrapping?
A Statutory Off Road Notification (SORN) is designed to let the Driver and Vehicle Licensing Agency (DVLA) know that your vehicle is registered as being off the road. After being declared SORN, you won't have to pay road tax, but your car can't be legally driven on a UK public road.
While vehicles with a SORN often end up being scrapped, cars can be disposed of with or without this notification in place.
Scrapping a SORN car
It's possible to legally scrap your SORN car but you can't drive it to an Authorised Treatment Facility (ATF) yourself as it's no longer legal to drive. However, you can use a scrap car collection service that will arrange for it to be picked up and taken to an ATF on your behalf. This service will not only be delivered for free, but you'll be paid for the weight of your scrap car too.
Removing critical parts from vehicles
If you have a car that isn't SORN, collection can also be arranged to have it scrapped. However, if you want to remove parts, this can present problems. First, you must notify the DVLA of your off-road status and secondly, you must be aware that removing parts will reduce your scrap car's value. Also, if you remove too many components, the ATF may decide it's no longer worth collecting.
You will not be legally allowed to drive it to the ATF yourself and will have to cover the costs of its transport. For this reason, it's worth considering scrapping your car in its entirety rather than removing parts for separate sale, or at least weighing any potential profits against your additional costs.
Scrap car collection from your home
At Motorwise, we aim to make scrapping your vehicle a quick and easy process whether it's a SORN car or simply reached the end of its life. Whatever its status, we'll make certain you receive the right rate of pay for your scrap car's weight. Get in touch with our expert team today for advice or to arrange a collection, or visit us online to secure yourself a quote and find out how much your scrap car is worth.