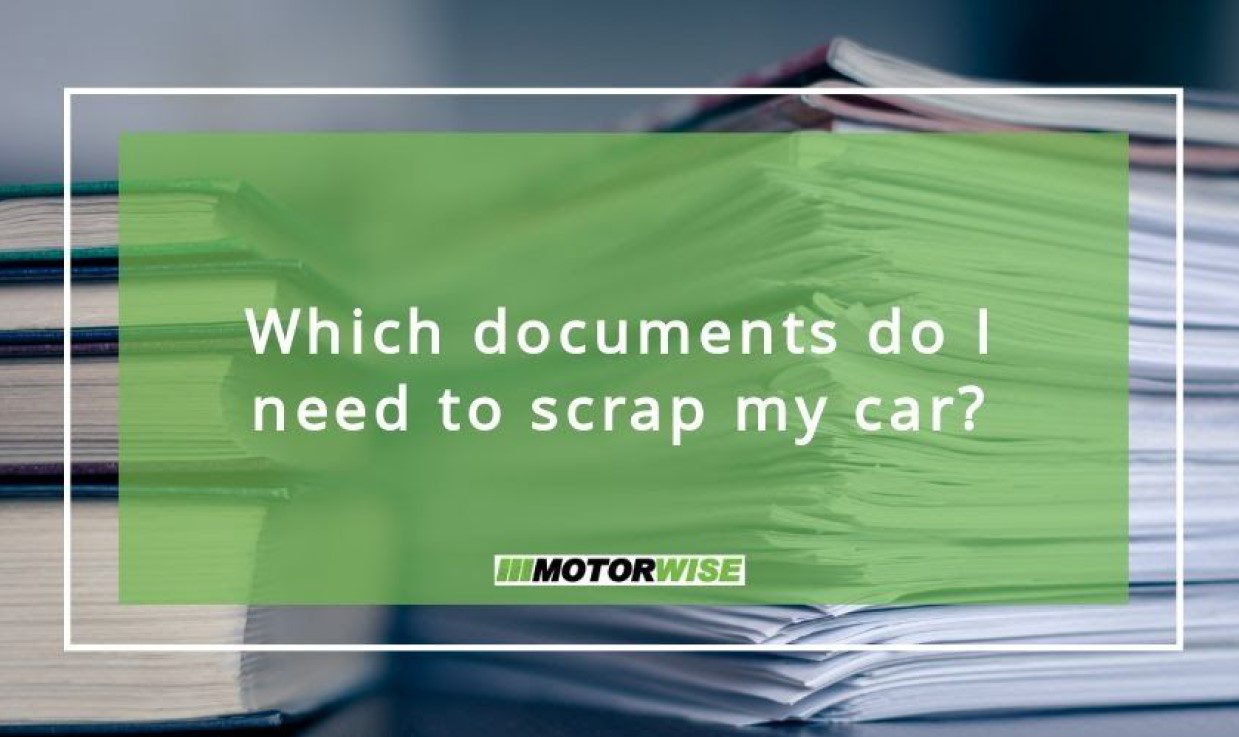 Which documents do I need to scrap my car?
Sometimes it's cheaper and easier to scrap your car than fix it. That's usually because the cost of repairs is higher than the value of the car. However, as the vehicle's registered owner you have some legal obligations to dispose of the car properly. This means you'll need to make sure you have the right paperwork to get the disposal of the vehicle processed, and for your own records to show it was done correctly and in line with the law.
It's vital to have the right paperwork before you scrap your car. You'll need:
The vehicle logbook (V5C) – This is the document that records the details of the registered keeper. Make sure you keep the yellow slip from it (V5C/3) and ensure you get a receipt from the person taking the car for scrapping. It is the registered keeper's legal responsibility to notify DVLA directly as soon as you sell your car, this includes selling the car for scrap. Use the yellow slip to notify DVLA.
Once the car has been processed at the recycling centre and scrapped, they will produce a Certificate of Destruction (CoD) which they send to DVLA. This is a Driver and Vehicle Licensing Agency certificate that proves the car has been scrapped.
Reasons to choose a vehicle scrap service
Motorwise can help if you're concerned about getting the environmental and legal details right when scrapping your car. You may not know the full status of your local scrap yard but when you choose us you know we're fully registered with the Government's Environment Agency. We also work hard to reduce the pollution that can come with scrapping a car through smart and safe processing.
Scrap my vehicle
It's easy to work with the licensed and trusted folks at Motorwise to take your car off the road and into the recycling cycle. Get in touch and receive:
A free, easy and online no-obligation quote in just one click.
A good price for your vehicle.
The ease and simplicity of our fast, nationwide car collection service.
Peace of mind that our friendly and legally-compliant recycling centres will handle all the DVLA and environmental responsibilities.
Enquire with Motorwise today for a fast and easy response.