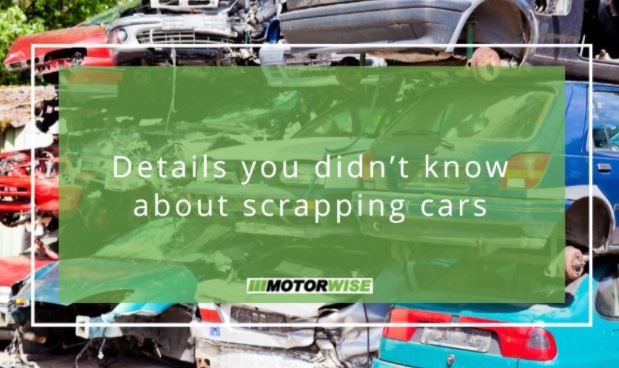 Details you didn't know about scrapping cars
While cars can feel like trusted friends, they aren't necessarily designed to last forever. Years of use can take their toll on an engine, chassis and other essential elements, resulting in vehicles being no longer fit for the road. When this day dawns, they must be depolluted and disposed of safely, but the good news is you'll receive a payment that you can put towards a brand-new set of wheels. In the next sections, we'll explore some lesser-known facts about scrapping cars that you might not be aware of.
Being paid in cash for scrap cars
Since the Government made it official with the Scrap Metal Dealers Act, it has been illegal for those scrapping cars to be paid with cash in the UK, to cut back on car crime. Today, if you scrap your car, you'll still get money for the weight of your vehicle's metal and other recyclable parts, but the payment will be transferred directly into your personal bank account.
Massive fines for failing to inform the DVLA
If your car is involved in an accident and written-off by your insurance provider before being scrapped, it is absolutely critical that you let the Driver and Vehicle Licensing Agency (DVLA) know this has happened. Failure to do so can result in a huge fine of up to £1,000.
They'll need to know the following information, the name of your insurer and its postcode, the reference number with 11 digits in your V5C logbook's yellow section marked 'sell, transfer or part-exchange your vehicle to the motor trade' along with your written-off vehicle's registration number. You can complete this task online or by post.
Scrapping cars registered in foreign countries
If your scrap vehicle is registered abroad, you can still scrap it here in the UK, however, you must use an Authorised Treatment Facility (ATF). . The responsibility for reporting the designated driving authority in the specific country where your scrap car was originally registered, however, rests with you.
Ready to scrap your car?
At Motorwise, we've made it our mission to make scrapping a car a simple, swift, and safe business. Arranging the entire process from start to finish our comprehensive scrap car collection service is miles ahead. Whether you have an End-of-Life vehicle that keeps breaking down or a SORN vehicle that's just taking up space, visit us today for a quick quote to get cracking.