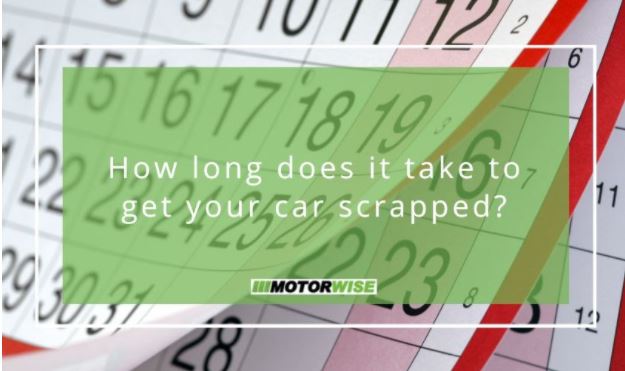 How long does it take to get your car scrapped?
You might have an unfinished car project in your garage or an old-timer on your hands that failed its recent MOT, but whatever the circumstances, if you've decided it's time to scrap your car, there's a good chance you'll want the job completed quickly. From how long you'll wait to receive a quote to the time it takes to arrange a scrap car collection, all the answers you seek are below.
How fast can a scrap car service give quotes?
When you want to find out how much money your car is worth after it's been scrapped, a quote can be calculated in a matter of seconds. Online at a scrap car collection site, you'll only need to add your reg and postcode for collection to an app to get a quick quote. It's worth noting that no cash payments are possible for scrapped cars, and instead, you'll conveniently receive payment straight into your personal bank account.
Will I wait long for my end-of-life vehicle to be picked up?
After accepting the quote offered, you'll usually receive a telephone call within four hours so a collection can be booked in. In most cases, your vehicle will typically be picked up within a couple of days of ordering your collection. Most UK recycling centres will also collect your scrap car at the weekend. However, if you require this service, it's wise to ask when you arrange the collection time.
When the recycling centre collects your scrap car, the driver will provide a receipt for your records and complete their details on the V5C so you can send section nine off to the DVLA. Alternatively, you can complete this important task online at your own convenience.
Before your scrap car is collected, make sure you check all parts of the vehicle for any belongings you wish to retain and ensure you have parked your vehicle in a place that is easy for the collection service to access.
Scrap car collection experts
When you're prepped and ready to arrange your scrap vehicle collection, you can rely on our specialist team at Motorwise. We offer a swift and simple service to scrap your car, to keep the process as painless as possible and ensure you get paid properly and on time.
Get in touch with us today to get your scrap car collected, or visit our homepage to receive a quote that's fast and free.