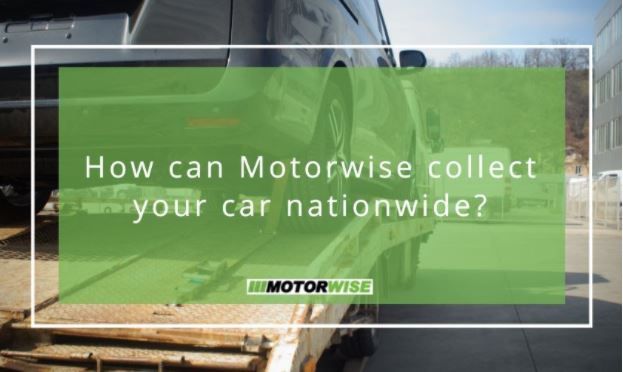 How can Motorwise collect your car nationwide?
At Motorwise, we're proud to be vehicle recyclers with a difference. As a part of our excellent service, we offer our customers nationwide scrap car collection - but how do we actually do it, and how do we keep it so affordable for you?
Why collect nationwide?
Simply because we want to offer our excellent service to our customers throughout the country. We've worked hard to make scrapping your car with Motorwise as easy, simple, and stress-free as possible. We also take great care to constantly monitor global scrap prices to ensure that the best offers are being made to our customers. We don't want to limit that service to just our local area - we want to offer it across the UK.
How do we do it?
Managing nationwide scrap collections through our own service would be prohibitively expensive and time-consuming, so we've developed a network of trusted scrap collection partners nationwide. These partners operate with us to be able to provide the best possible scrap collection services in their local area. All of our partners are fully compliant with all necessary scrap collection and environmental waste regulations. We take our reputation very seriously, and wouldn't work with anyone who wasn't able to provide the required proof of compliance on request.
That means you get complete peace of mind that when your car is collected, it's going to be processed as responsibly as possible. Just because you're scrapping your car doesn't mean you want to see it just dumped and left to melt into the ground. That's why we work with local scrap specialists to you, who will be able to properly process the car and ensure that everything recyclable is removed.
What does this mean for you?
When you contact Motorwise for a quote, we'll use your contact details and location to determine our nearest local scrap collection partner to you. We'll pass your details on to them on acceptance of our quote, and they will contact you to decide when is best to collect your car. Most of our partners contact our clients within just a few hours of receiving their details.
With everything agreed, your vehicle will be collected at the scheduled date. Providing it's in the condition you described it in, once the vehicle is loaded and the paperwork is done, you'll be paid into your bank account.
It's as simple as that, and it's why wherever you are in the UK you should contact Motorwise to scrap your vehicle today.