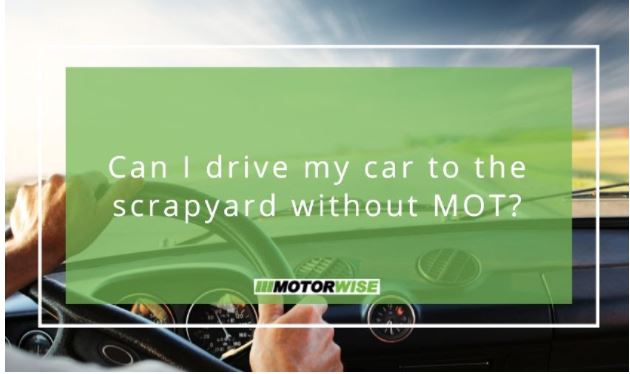 Can I drive my car to the scrapyard without MOT?
There will come a day when you have to say goodbye to your car, and if you decide to scrap your car and your MOT is about to run out, you may be wondering if you can drive to the scrapyard without an MOT.
Can I drive to the scrapyard without an MOT?
If your car doesn't have a valid MOT certificate then you are only able to drive your car to a pre-arranged MOT appointments, or you can drive your car to pre-arranged garage bookings to conduct repair work on defects that will allow your car to pass its MOT, and that's it. This means that you won't be able to drive your car to the scrapyard if doesn't have a valid MOT.
How can I get my car to a scrapyard if I don't have an MOT?
'Ask The Police' states that the only lawful way of moving a vehicle that doesn't have an MOT is to move it by trailer or a recovery van so that all four of your vehicle's wheels are not touching the ground. If you want to bring it to one of our appointed recycling centres, you'll have to either put it on a trailer or use a recovery van to get it here legally.
What about if my car has an MOT but it is SORN, can I still drive it to the scrapyard?
If your vehicle is declared as SORN (Statutory Off Road Notification), but you still have an MOT, you will still need to tax and insure the vehicle before you can drive it again. The U.K government website reminds drivers that "You must insure and tax your vehicle if you do not have a SORN." As we previously suggested, you will need to put your car on a trailer or use a recovery van to bring it to the scrapyard if it is declared as SORN.
Can't I just ask you to collect my car and scrap it for me?
Absolutely! All Motorwise quotes include free collection from the postcode used to generate your quote, so you don't even have to worry about renting a trailer or searching for recovery vehicles. If you'd like us to collect your vehicle, please make sure it is easily accessible or if you'd still prefer to deliver the vehicle, we'll provide you with the details of at least one recycling centre (Authorised Treatment Facility) where you can drop off your car. If you have any more questions, please refer to our handy FAQ page.