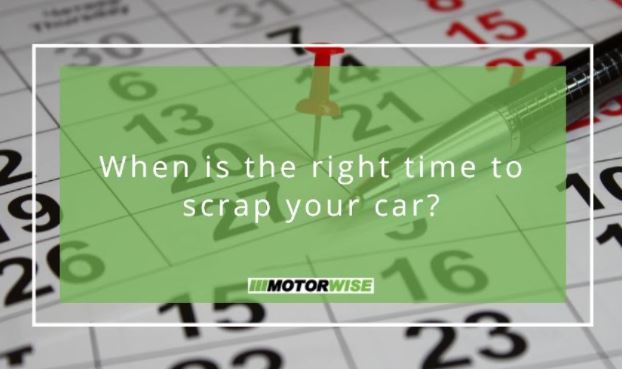 When is the right time to scrap your car?
Deciding that is it time to send your car for scrap can be a big decision. You may have some sentimental attachments to your car and it may bring a sense of nostalgia when you ride in it. However, eventually, every car reaches a point where it is the right decision to send it for scrap. There are several reasons why you might be considering scrapping your car, so here are a few excellent motivations to do so.
After an accident
If your car has recently been damaged, even if it has not officially been written off, it may be time to send your car to the scrappage yard. This is even truer if your car is older and the repairs may be costly and not worth the money. Claiming for the repairs on your car insurance can push up your premiums and paying for the repairs yourself might be a waste of money.
When your car needs expensive work
Replacing your car's internal machinery, such as a clutch, gearbox or even an engine can be extremely expensive and may even total more than the car itself is worth. In this case, taking your car to a trusted scrappage dealer is an attractive option. You can get a great price for your unwanted car and a free quote with no obligation.
If your vehicle is significantly impacting on the environment
In the modern age, global warming and climate change are paramount concerns for most of us. Many cars, especially older vehicles, are extremely polluting to the environment and will substantially increase your carbon footprint.
Whether you have chosen to buy a new, more eco-friendly petrol or diesel car, an electric vehicle or simply switch to another mode of transport, scrapping your car can offer a myriad of environmental benefits. If environmental concerns are important to you, then it is essential to scrap your car with a business approved and licensed by the Environment Agency.
When your car is no longer wanted
Sometimes it is just the right moment for a change and you may want a new car. You may be caught in the dilemma of whether to scrap or sell your car, but due to the convenience and environmental benefits of scrapping your car, this is the option that is ideally suited to you and your needs.
For a trusted and reliable way to scrap your car, contact Motorwise.