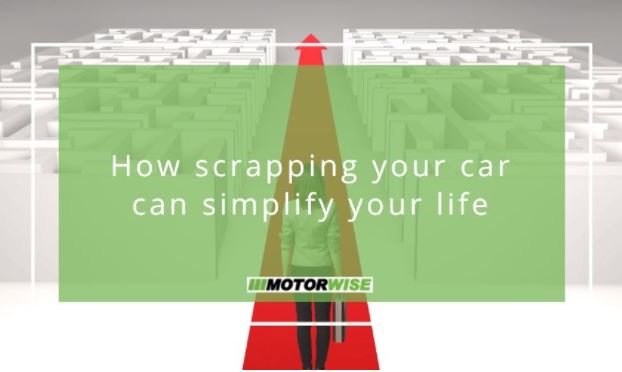 How scrapping your car can simplify your life
Sending your car for scrap really can simplify your life. Car scrappage offers many benefits that will ensure that you do not have to complicate your life by paying for expensive repairs, trying to sell the vehicle or enduring the disruption of storing a car that is no longer used. So, here are three ways that scrapping your car can make your life easier.
1. Avoid paying for expensive repairs
If your car is damaged, whether it is aesthetic damage such as dents or scratches or more serious problems such as a broken clutch or engine, repairs can be a huge financial burden. When you scrap your car, the condition of the vehicle is irrelevant, so damage will not affect its value. Sending your car for scrap not only saves you money on the repairs but can actually earn you some cash to put towards a brand new vehicle.
2. Save time compared to selling your car
Selling your car can be a long and arduous process. Posting ads online or in newspapers takes time and money. Often, you might wait weeks before any potential buyer shows an interest in your car. If someone does purchase it, you may have to drive a considerable distance to deliver it to them. However, scrapping puts simplicity into getting rid of your unwanted vehicle. You will be able to choose between having your car collected or dropping it off at a recycling centre, avoiding disruption to your routine.
3. No need to declare your car as SORN
Spending time declaring your car off the road can be time-consuming and it can be even more difficult to subsequently find somewhere appropriate to store the car. There are specific requirements for places to keep SORN vehicles, such as a private driveway or garage. If you do not have either of these at your home, then scrapping your car can be the solution. It is a simple answer that will make your life significantly easier.
Where can I scrap my vehicle?
You can scrap your car at an Authorised Treatment Facility (ATF). A trusted ATF can give you a free, no-obligation quote and collect your car for free, even at weekends. The process of obtaining a quote and arranging to have your car scrapped is fast and simple, ensuring that the experience is stress-free.
To obtain a quote for car disposal and scrap vehicle collection, please contact Motorwise.