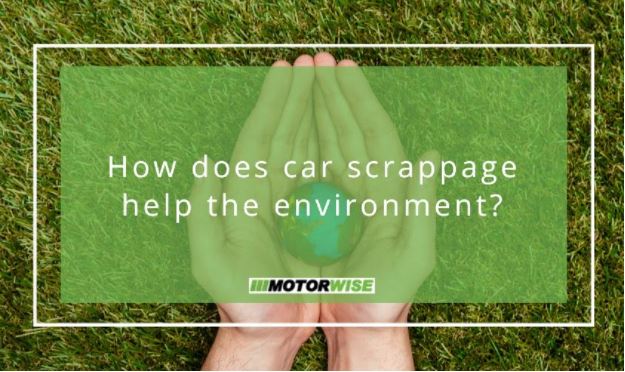 How does car scrappage help the environment?
In a world where the environment is such a major concern, an increasing number of people are looking for ways to reduce their carbon footprint.
Did you know that scrapping your old petrol or diesel car can actually help the environment? When your old car is recycled in a legally compliant and sustainable way, you will reduce the number of harmful emissions that you are responsible for. By subsequently choosing to invest in an electric vehicle or bicycle or deciding to use public transport, you will be making a substantial contribution to preserving the environment. Let's take a look at some of the environmental benefits of scrapping your car.
Removes older vehicles from the road
Carbon monoxide, carbon dioxide and hydrocarbons are just a few of the toxic chemicals released by traditional petrol and diesel vehicles. By making the decision "I need to scrap my car", you are helping to contribute to the purge of these toxic chemicals from British roads.
Paves the way for electric vehicles
With fewer diesel and petrol vehicles out on the roads, polluting the environment, e-vehicles are likely to emerge as the cars of choice for many people in the UK. From 2030 onwards, petrol and diesel cars will be gradually phased out in the UK.
After that time, e-cars will be more common on the roads. E-cars are much more eco-friendly than petrol or diesel cars. However, you do not need to wait until 2030 before you get rid of your older car and send it for scrap so you can buy a new, environmentally friendly e-car.
Encourages the use of public transport and bikes
When you scrap your car, instead of replacing it, you can choose less polluting forms of transport, such as trains, trams, buses and bicycles. This allows you to reduce your carbon footprint and ensure that you are doing your part to reduce global warming and climate change.
Sustainable recycling
When a car is sent for scrappage, it can be recycled properly and safely to keep any carbon emissions to the bare minimum. At Motorwise, we dispose of your car in a sustainable and legally compliant manner. We ensure that all our scrap vehicles are recycled by ATFs licensed by the Environment Agency, Natural Resources Wales or the Scottish Environment Protection Agency.
At Motorwise, we care about the environment. If you are looking for an ATF to dispose of your vehicle and reduce your carbon footprint, contact Motorwise.