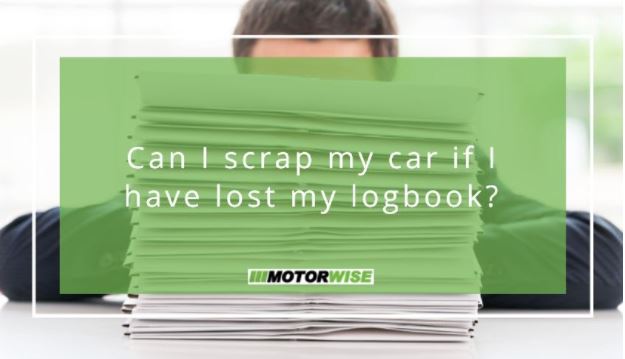 Can I scrap my car if I have lost my logbook?
When you make the decision to scrap your old car, you may be wondering what steps you will need to take. You will need to find the right place to scrap your car, decide if you are removing any parts from it and figure out if you want to declare it as SORN immediately. Most importantly, you might be concerned that you no longer have your logbook (V5C). So, can you still scrap a car with a lost logbook?
What is a V5C?
A V5C or car logbook is a document that traces the car's history, including details of its taxation and registration history. It shows who has owned the vehicle throughout its lifetime and denotes the current owner of the car.
Can I scrap my car if I have lost my V5C?
It is still possible to scrap your car if you no longer have possession of your V5C. Normally, when you scrap your car you would need to send the yellow section of the V5C to the DVLA to notify them of the scrappage. Alternatively, you could visit the DVLA website and notify them by using the reference number on the logbook.
However, if it has been lost or destroyed then there is another way. Instead, you can write a letter to the DVLA office in Swansea informing them that you have sold the car for scrap. It's essential to include all the details such as your name, address, when you sold your car for scrap, the car's registration and make and where you sold your car to be scrapped.
Why choose Motorwise for car scrappage?
Motorwise is responsible and trusted for car scrappage. We are licensed and regulated by the Environment Agency and only work with licensed ATFs. We follow all the correct procedures and regulations to ensure that your car is scrapped in a legally compliant manner that will give you peace of mind. You can deliver your car to us or we can collect it. What's more, we can scrap your car in whatever condition it is in. Even if your car no longer starts, has been written off, has failed its MOT or is simply no longer wanted, we can ensure that it is disposed of in a legal, ethical and environmentally friendly way in order to make your life easier.
For responsible, simple and quick car disposal that will give you peace of mind, please contact Motorwise.