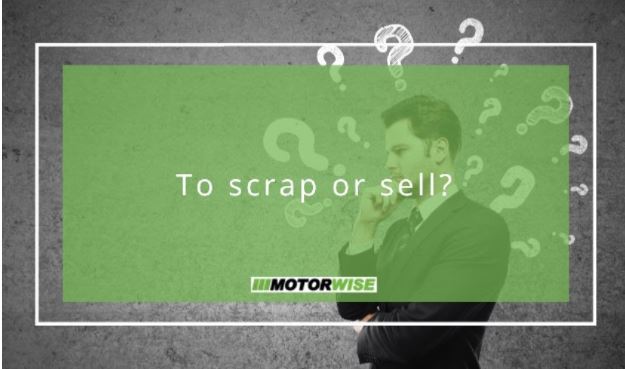 To scrap or sell?
If your car is worth loads of money, you probably wouldn't be looking into the option of scrapping it. Let's be realistic, when you sell a car, you almost always have to settle for a price far below what you had hoped for, and the whole process of sieving through potential buyers is nothing less than painstaking.
So, is it better to scrap or sell?
Before you even think about selling your car, you need to take a good look at it and assess the areas that could give potential buyers a reason to knock you down on price. Something as small as a minute scratch that only catches the light on a Sunday morning could be enough for someone to insist on knocking off a reasonable percentage.
Think about depreciation
Realistically, the majority of cars tend to depreciate in value the moment they are driven off of the forecourt, and selling your car somewhere down the line can be a real eye-opener to how much money has been lost just by using the car for exactly what it was built for.
Is selling worth the hassle?
By the time you have ploughed money and time into touch-ups and a photography class to make it look more valuable, it often becomes a task simply not worth the hassle, especially when potential buyers don't show up, or show up just to remind you that your filtered photo does not reflect the vehicle in front of them.
Private sales are always a gamble, and they require dedication to the time-consuming task of creating an advert, dealing with enquiries, and showing potential buyers around when they do arrive. The car is only as valuable as the price a buyer will pay, and unfortunately, that does not always reflect the amount you have sunk into it or wish to receive when you fancy a change.
Considering scrapping your car instead
Scrapping your car couldn't be easier these days, and using a licensed and trusted specialist in the field is the way to go. This gives you peace of mind that your transaction will be painless, and you will be doing your bit for the environment when using a responsible car disposal service. There are amazing benefits to the environment when scrapping your car, and no one is going to complain about a few parking dents in the process.
Sometimes a few extra quid just isn't worth the time and hassle!