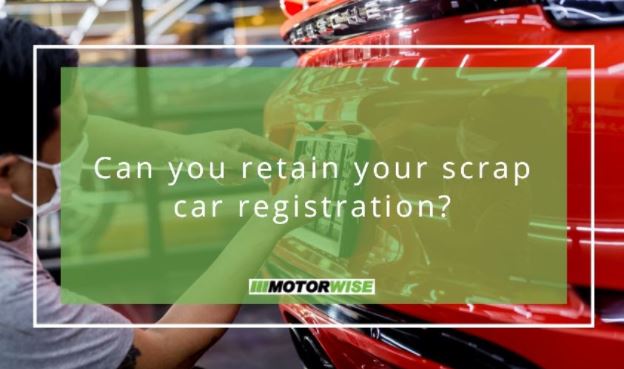 Can you retain your scrap car registration?
Whether it's constantly breaking down or has been in an accident and is too pricey to repair, it might be time to scrap your vehicle. Professional scrap car services work with Auto Treatment Facilities (ATFs) to make sure all unwanted cars are recycled in line with the law. All parts are separated and their materials are reused wherever possible with car owners paid by the weight of any scrap reclaimed, but what happens if you want to keep your registration?
If you've spent serious money to purchase a plate that's personal to you, there's a good chance you'll want to keep your bespoke registration and add it to a new car. Fortunately, this can be done easily, but you'll have to arrange to retain it before you book a scrap car collection.
The fastest way to retain your plate
To quickly keep your personalised plate, access the Driver and Vehicle Licensing Agency's (DVLAs) dedicated retention service online. All you'll require is the 11-character number from your scrap car's logbook and a personal payment card. Fill in the online form to provide the requested details and make a payment of £80 to retain your plate. On completion, you'll instantly receive a confirmation stating you've successfully kept your plate number from the DVLA. It will also inform you that your official V77 retention certificate will be posted out to you.
With your plate retained, the car you are scrapping will be allocated a new plate number with its original registration transferred onto a certificate. This means you're free to scrap your old car without losing your personalised registration and can attach it to a new vehicle whenever you're ready.
Taking the long route
You can also carry out the same process by applying to keep your plate by post, but it'll take longer. Obtain and complete a V317 form and post it to the DVLA with your VC5 document and an £80 cheque.
Simple scrap collection
After acquiring your retention certificate, you can book a hassle-free scrap car collection through Motorwise, knowing your registration is secured for future use.
Contact our team today to arrange your scrap car collection, or for a free quote, simply drop by our website today. You'll be able to find out your vehicle's scrap value in seconds and if you're satisfied with the quote you receive, we'll contact you and book in your collection on a day that suits you best.