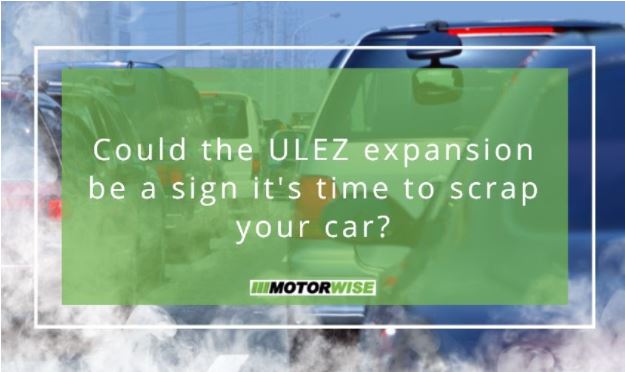 Could the ULEZ expansion be a sign it's time to scrap your car?
The Ultra Low Emission Zone (ULEZ) is designed to improve air quality and lower air pollution in certain areas of London. It is in constant operation except for on Christmas Day and covers the same geographical area as London's congestion charge zone. Now, with a proposed expansion to the zone starting in October 2021, it will cover a larger area, meaning that millions of drivers of older cars could face high charges to continue to drive their vehicles.
What types of cars will face charges?
Predominantly, it is likely to be older cars that will face charges for not meeting the minimum standards for low emissions. This is because some older cars tend to pollute the environment more than newer cars, especially if they were produced before the current mandatory standards came into effect.
In order to avoid paying the £12.50 daily charge, your car would need to meet the minimum standards for emissions. Many older cars (both petrol and diesel vehicles) emit higher levels of nitrogen oxides, which is extremely detrimental to air quality and very polluting. The current emissions standards for new petrol cars became mandatory in 2005 while the current standards for cars with a diesel engine has been mandatory since 2015. If your car is older than this, you may not meet the mandatory standards, leaving you with an untenable annual bill.
What options do I have to avoid the charge?
For anyone living in the areas that are affected by the expansion, you have a few options: pay the charge, sell your car or have it scrapped. Paying the charge can be extremely costly and could put a strain on your bank balance. Selling the car is also an option but it will not prevent the car from continuing to pollute the environment. If you choose to scrap your car, you can put the money towards a new, lower emissions car and help the environment.
Is car scrappage a good solution for disposing of older cars?
If you have an older car that does not meet the minimum standards and you are going to be affected by the expansion of the ULEZ, then scrapping your car is a feasible option to save money and ensure that you ultimately reduce your carbon footprint too. At Motorwise, we make car scrappage easy and simple so that making the decision to scrap your older car is a straightforward one.
To enquire about our car scrappage services, please visit us at Motorwise.