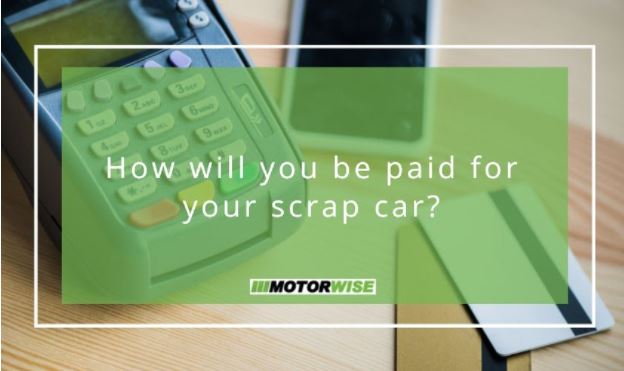 How will you be paid for your scrap car?
If you're seeking to scrap your old vehicle, you might be wondering how you'll be paid. It could have crossed your mind that a cash payment might be possible, and who could blame you? The immediacy of cash makes it quick and easy to deal with, with no long waits for payments to clear.
However, in today's scrap market, being paid in cash for your car is an illegal offence, making it a transaction to avoid at all costs or risk the consequences if you're caught.
Why cash payments aren't possible
The UK's 2013 Scrap Metal Dealers Act made it unlawful to pay for scrap metal and cars made from scrap metal in cash. The legislation was introduced to stop scrap metal theft and fraud.
Before the act was introduced, car thieves could sell stolen vehicles to unscrupulous scrap yards and dealers who wouldn't ask too many questions. Cash payments and the destruction of any physical evidence ensured that these illicit activities could never be traced, allowing car crime to thrive.
Since the law was introduced, those requiring a car scrap service can feel safe knowing they are using a safe and legal solution for scrapping and will receive a fair price for the metal that is recycled to protect the environment.
How are payments received for scrap cars now?
Scrap car owners who use an official scrap car collection service will have their unwanted vehicles picked up and taken to an Authorised Treatment Facility (ATF), where all recyclable materials will be reclaimed, sold, and reused. This transaction involves the car owner effectively selling their scrap vehicle to the ATF who will pay using electronic transfer direct to their personal bank account. This payment method ensures that all interactions are traceable, reducing the chance of theft and fraud to zero.
Swift and secure scrap car collection
At Motorwise, we specialise in offering a fast and fuss-free service for scrapping cars. Visit our website today for a free no-obligation quote and we'll be in touch to book your collection if you're happy with the payment you'll receive.
As soon as your scrap car has been picked up by the ATF, your payment is actioned and on its way to your account. While electronic payments may take slightly longer than a cash exchange, the peace of mind they bring is well worth the extra time taken.