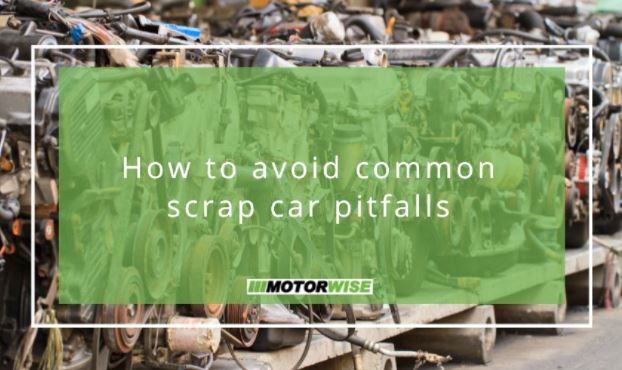 How to avoid common scrap car pitfalls
If you own a vehicle that's become more trouble than it's worth, you may have decided it's reached the end of the road. From disruptive breakdowns and failed MOTs to costly repairs that only seem to postpone the inevitable, there are many signs that scrapping is essential. From where to have your car recycled to who needs to be informed, scrapping can seem like a complicated business, but it doesn't have to be.
In the following sections, we'll show you how to sidestep some common mistakes car owners make when scrapping cars, to make the process as pain-free as possible.
Stay on the right side of the law
If the scrap dealer you use suggests they'll pay you in cash, you should never accept. A cash transaction for scrap metal is illegal here in the UK, so only receive your payment via bank transfer to avoid trouble with the law. Additionally, stay legal by recycling your car at an Authorised Treatment Facility (ATF). Scrapping your car anywhere else will find you in breach of UK legislation.
Inform the Driver and Vehicle Licensing Agency (DVLA)
Whether you complete the process online or by post, you are obliged to let the DVLA know when you scrap your car, as you are technically selling it to the ATF who recycles it. Failure to do so can result in a massive fine of up to £1,000.
Use a scrap car collection service
Avoid the inconvenience of taking your car to be scrapped by using a professional collection service. If your car is unreliable, you won't have to worry it will fail on the way to the scrap yard and even if it's roadworthy, you can dodge the cost of a taxi back home.
Scrap car collection services you can trust
Whether your scrap car is a MINI or a Mazda, if you need to ensure it is collected and scrapped safely and legally you can rely on our team at Motorwise. We've designed a collection service that is swift and simple and guarantees you'll be electronically paid a fair price for your scrap car after it has been recycled at an official ATF.
The ATF driver who collects your car will add their details into your vehicle logbook so you can notify the DVLA you've scrapped it. Visit our website today to receive a free no-obligation quote for your scrap car.