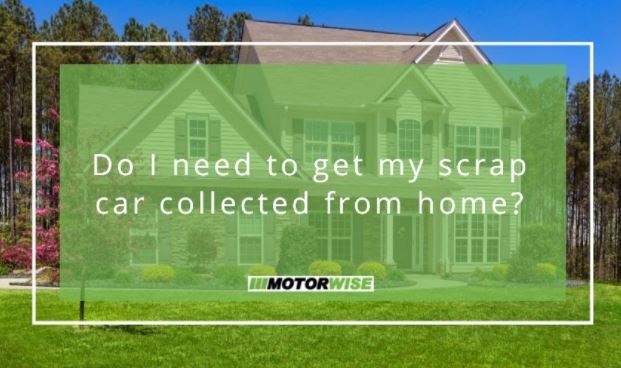 Do I need to get my scrap car collected from home?
Dedicated scrap car collection services ensure that when a vehicle is no longer roadworthy, it is easy to dispose of. Instead of having to personally take your old car to the scrapyard, this convenient option involves a driver from an Authorised Treatment Facility (ATF) handling transportation instead, leaving you free to enjoy your day.
If your car has not passed its MOT and can't be legally driven without repairs, this type of service can be ideal, but it's also perfect for keeping the scrapping process simple and stress-free.
If you're wondering if you must get your car collected from home, read on to discover your options along with some useful pointers to remember for the day you arrange collection on.
The most popular pick-up point
Having the ATF driver collect a vehicle from where you live is a commonly selected option. It allows scrap car owners to await collection in a comfortable environment and carry on with daily life until its pick-up time.
If you need to clear your car of any personal items before collection, a home location allows you to tidy your belongings away easy. However, what if your timetable is full and you need to work?
Collection from your place of employment
Don't worry, scrap car collection can also be arranged from where you work if it's more convenient. When you book a collection with your professional scrap car service, simply tell them the address of where you work and ensure they have a contact number.
Additionally, remember to take identification like a driving license or passport and your car's V5 certificate with you to work. This way, the driver collecting can be sure of your identity and add the ATF's details to your logbook, so you can inform the DVLA you've scrapped your car.
On collection day
Whether you choose to get your scrap car collected from home or work, make certain it is easily accessible for the ATF driver. The car must be on a flat surface that can take the weight of the collection vehicle. The driver will need enough room to move the scrap car using a winch or drive it onboard. For this reason, it's important the scrap vehicle has all four wheels with inflated tyres.
Visit Motorwise today for a free scrap quote and to book your collection.