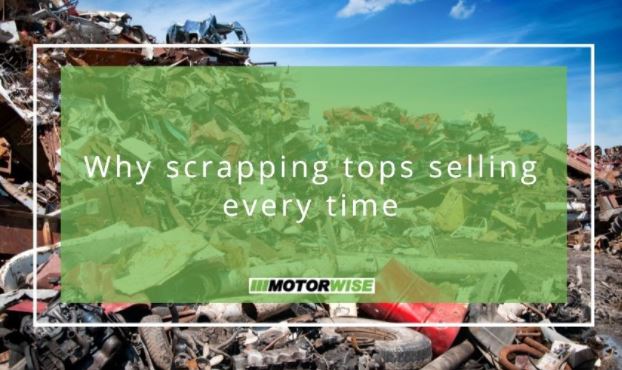 Why scrapping tops selling every time
If your car is no longer fit for the road and ready for replacement, you'll have two choices to pick from - selling, or scrapping. In the next sections, we'll look at the key reasons why scrapping is your best bet.
Avoid the hidden costs
Selling an old car piece by piece on your own or in its entirety might seem wise. With no other parties involved to take a share of the profits, you can make the most money from a sale. However, selling cars can have hidden costs. From mandatory listing fees and percentages taken by auction sites to ads taken out in local magazines and papers, encouraging interest isn't always free.
Consider the cost of your own time too. If you need to spend hours answering questions from interested car buyers or staying at home waiting for potential viewings to take place, is this taking you away from other opportunities where you might be earning?
Further, if you sell rather than scrap a car, it's also a smart move to make your vehicle look as presentable as possible - so factor in the cost of professional cleaning too.
In comparison, a scrap car service will free up your time and handle collection. When you receive a quote what you see is what you get, keeping life simple and stress-free.
Smooth transactions
When you choose to scrap your car, getting a fair price is far easier than when selling. Whether you opt to put parts of your car on the market or the whole vehicle, a fair amount of haggling is likely, with buyers trying to beat you down on price.
If you use an online auction house, there's a chance not many bidders will be interested on the final day of sale. When this happens, a lack of competition can cause your car to be bought for a low sum as there's not enough bidding to drive up the price.
Scrapping your car can be much easier; before you decide to go ahead, you receive a quick quote so you know exactly what you'll receive from the transaction. You won't have to chase payments either as the money for your scrap car will be transmitted to your account.
Scrap car collection services you can rely on
At Motorwise we specialise in simple and efficient scrap car collections. Collect a free quote for your scrap car on our website or contact us and arrange your pick-up today.