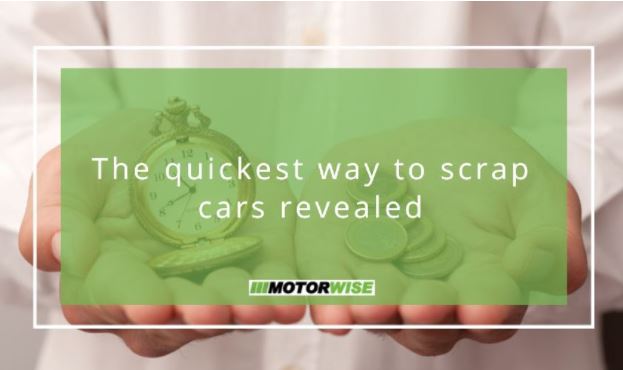 The quickest way to scrap cars revealed
Are you in a hurry to scrap your vehicle? It might be an old boneshaker collecting moss on your driveway or a venerable vehicle that's become too pricey to keep repairing, but either way, we can help. If you're keen to sell your car on for scrap and collect your payment swiftly, then the best option by far is using a dedicated scrap vehicle service.
Acquire a quote for your car in seconds
Wanting to make sure you're paid properly for your scrap car's make and model is perfectly understandable. That's why professional services always pay the appropriate price for scrap metal, ensuring you don't get exploited.
To receive a quote, you'll simply need to enter your vehicle's registration and the postcode you'd like it collected from. In seconds, you'll know exactly how much money you'll be paid for your car.
It's worth mentioning that cash payments are illegal for scrap cars here in the UK, but thanks to today's rapid bank transfers, your money will be sent directly to your account instead. As soon as your scrap car has been collected, the scrap car service will action your payment.
Saving time for scrap car owners
Using a professional scrap car collection service is exceptionally convenient. As soon as you've accepted an online quote, you'll get a call within four hours to book a collection day of your choosing. In most cases, this will be soon (typically two days after your phone call) and a driver from the Authorised Treatment Facility (ATF) will be informed of your address and will arrive to make the pick-up.
Such a service prevents you from wasting your time taking your scrap car to the ATF on your own and arranging transport back home afterwards. With collection and scrapping took care of on your behalf, all you need to do is inform the Driver and Vehicle Licensing Agency (DVLA).
The fastest way to complete this task is to do this online with the DVLA website to avoid the hassle of posting parts of your logbook to the DVLA.
Swift scrapping every time
If you're set to scrap your car using a method that's quick and convenient, you can count on our expert team at Motorwise. From your initial quote through to collection and payment, you'll find we take all the headaches out of vehicle scrapping. Visit our site now to find out your scrap car's value and we'll be in touch to book in your collection.