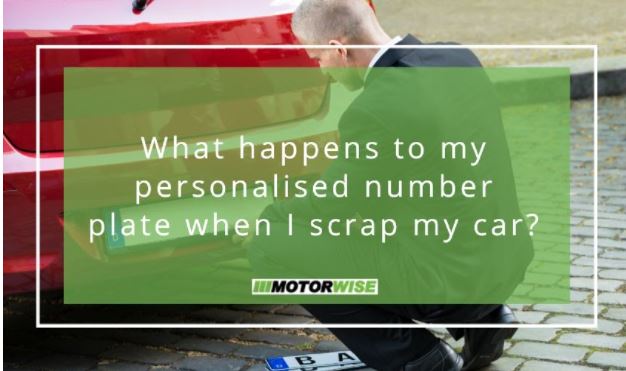 What happens to my personalised number plate when I scrap my car?
Whilst you might be pretty confident that scrapping your car is a great decision, there could be a couple of little things that make you hesitate. Having a personalised number plate that means a lot to you could be one of these things. So what actually happens to your personalised number plate when you use a vehicle scrap service?
Keep your number plate
The good news is that you are able to keep your personalised number plate when you scrap your vehicle. However, there are some requirements attached to this.
You'll need to keep your car's logbook or V5C. Whilst it's preferable for car recyclers to take this from you, it's not essential and you can still scrap your car without handing it over. You'll also need to send an application to keep your number plate to the DVLA and apply to transfer it to a different vehicle – it's best to do this before you scrap the car. When applying to retain your registration number, you don't need to already have a new vehicle – you're entitled to renew your right to the registration number every 10 years.
Selling your registration number
When you scrap your car, you can also sell your personalised registration number if you'd prefer – this is a good way to make some extra cash at the same time as scrapping the vehicle.
In order to sell a personalised number plate legally, the vehicle must be able to move independently and it must be registered with the DVLA. The vehicle should also have been taxed or have a SORN for the previous five consecutive years. If you scrap your car you can also sell your personalised number plate at a DVLA-run auction. These usually take place five times per year.
Scrap my vehicle
There are a few points to consider when thinking about scrapping your vehicle, including what to do with your personalised number plate. Be assured that you don't need to lose out on your registration number forever, and you have the option of either retaining it or selling it on.
Motorwise is a licensed and regulated vehicle disposal service, covering vehicle owners throughout the UK who want to scrap their vehicle for cash. We're one of the largest car recyclers in the country and can offer you an instant quote online for your vehicle.
If you have any questions about our service, please get in touch with the team.