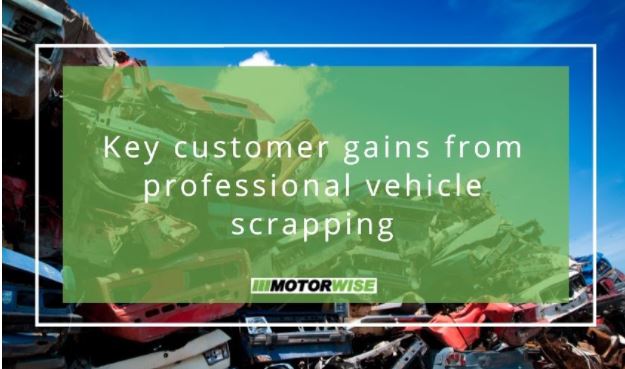 Key customer gains from professional vehicle scrapping
When your car keeps failing its MOT and is getting too pricey to repair, you'll likely be considering scrapping it. For most vehicle owners, this is a rare occasion they've never encountered before, and you can be forgiven for not being sure where to start. Fortunately, professional scrap car services are on hand to ensure your unwanted ride is legally recycled with the minimum amount of fuss.
Read on to discover the benefits you'll enjoy when you scrap your car with the professionals.
Quick quotes
Unlike other online options, expert scrap services deliver quotes for your scrap car instantly. Using cutting-edge calculators, they can assess the payment you'll receive for your vehicle's recyclable parts in seconds after you enter your address and registration. If you're pleased with the amount offered, your salvage buyer will be in touch to book in a collection.
Trusted recycling
Professional scrap services only work with licensed Authorised Treatment Facilities (ATFs) that have been approved by regulators at the Environment Agency, the Scottish Environment Protection Agency, or Natural Resources Wales. This means you'll be sure your old make and model is being disposed of properly, in a way that is both eco-friendly and legally compliant, with all important paperwork completed correctly.
Top prices paid
When you want to receive the best possible price for scrapping your car, using professional scrapping companies is advised. Often representing leading salvage buyers, they can ensure you get the best vehicle value currently available. No haggling or tough negotiations are ever required, making the money side of scrapping smooth and stress-free. When your car is scrapped, you'll get paid the figure quoted, directly into your account.
Easy collection
An added luxury of using a specialist service is that you won't have to transport your scrap car to the ATF. A free scrap car collection is part of the agreement when you accept your quote. This means you can have your faulty vehicle picked up right from your home or place of work to make life easy.
Premium levels of peace of mind
Scrapping a car can be stressful. The government has strict rules regarding how vehicles are disposed of to ensure it happens safely and legally. By opting to use a scrap car service, you never have to worry that you've broken a law as all the legalities are handled by professionals.
If you're set to scrap your car, collect your instant quote now and let Motorwise handle the rest.