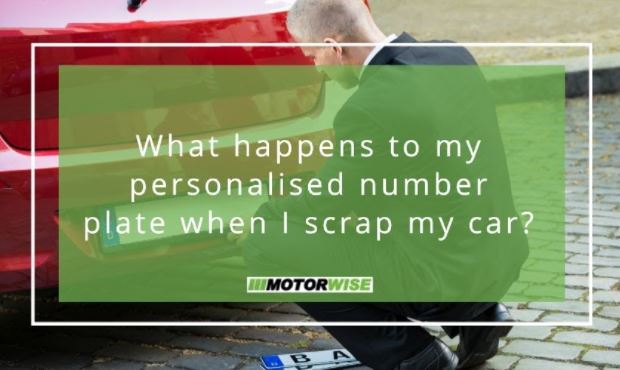 What happens to my personalised number plate when I scrap my car?
Whilst you might be pretty confident that scrapping your car is a great decision, there could be a couple of little things that make you hesitate. Having a personalised number plate that means a lot to you could be one of these things - you don't want to risk losing your treasured number plate forever. So what actually happens to your personalised number plate when you use a vehicle scrap service? The good news is that you can keep it, and this blog post looks at what happens in more detail.
You can keep your number plate
The good news is that you are able to keep your personalised number plate when you scrap your vehicle. However, there are some requirements attached to this.
You'll need to send an application to keep your number plate to the DVLA and apply to transfer it to a different vehicle – you'll need to do this before proceeding with the scrappage of your car.
When applying to retain your registration number, you don't need to already have a new vehicle – you're entitled to renew your right to the registration number every 10 years. If you're choosing this option, it's important again to complete the process before taking it to a car scrap service. This is because retention doesn't happen automatically.
Scrap my vehicle
Vehicle salvage is a great way to dispose of a vehicle but there are a few points to consider. This includes what to do with your personalised number plate. Be assured that you don't need to lose out on a meaningful registration number forever, and you have the option of retaining it with or without transferring it to a new vehicle.
Motorwise is a licensed and regulated vehicle disposal service. We cover vehicle owners throughout the UK who want to scrap their vehicles for cash. We're one of the largest car recyclers in the country and can offer you a convenient instant quote online for your vehicle.
If you have any questions about our service, please get in touch with the team.