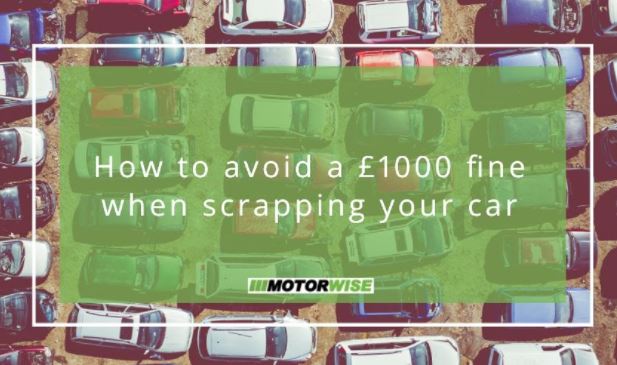 How to avoid a £1000 fine when scrapping your car
If your vehicle has become unreliable and seems to be forever in the shop, you may decide that it's high time for it to be scrapped. While you might be tempted to handle the process yourself, a professional scrap collection service can make the process far easier and will ensure that you get paid fairly for your vehicle's metal with minimum fuss.
These dedicated services can also make certain you stay compliant and that your car is recycled safely in accordance with UK law at an Authorised Treatment Facility (ATF). However, you will still have a personal responsibility to fulfil if you want to avoid a hefty fine.
Informing the Driver and Vehicle Licensing Agency (DVLA)
As the scrap car's owner, it is your obligation to inform the DVLA that you are having it recycled. When drivers scrap their cars, they are essentially selling them to the ATF, so the DVLA must be notified of the change in ownership. The Government website states clearly that failure to inform the DVLA will result in a hefty fine of £1,000.
How to notify the DVLA
While the task can be performed by post, it's far faster to inform the DVLA online. When your car is collected, the driver will fill in the ATF's details on your V5C certificate, also known as a logbook, so you can use this information to notify the DVLA of the transaction.
What happens if you have misplaced your logbook?
You'll still be able to scrap your car, even if you have lost your logbook, but you will need to contact the DVLA by post and explain your situation. Simply provide them with your personal details and your vehicle's registration number, along with the name and address of the ATF where your vehicle is being scrapped. They can then amend their data records.
Scrap car collection made simple
If you've made up your mind and are set to scrap your old vehicle, you can collect a free online quote from us here at Motorwise. Once you've accepted the quotation, our team will be in touch to book your collection at a time and date that suits your schedule.
Now that you know how to avoid paying a small fortune to the DVLA, you can put more of your hard-earned money towards buying a brand-new car.