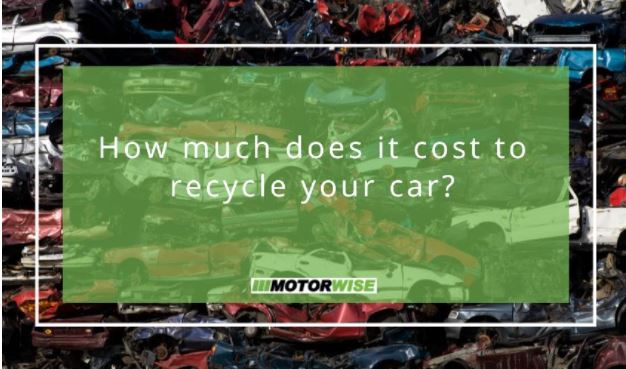 How much does it cost to recycle your car?
Here in the UK, household recycling is picked up every couple of weeks, allowing plastic containers, glass bottles and metal to be dealt with correctly in an eco-friendly fashion. Larger items like fridges, electrical devices and other waste can be taken to council tips where it's sorted before being recycled. While this might seem like a free service, it isn't. The costs of these options are accounted for in your monthly council tax.
With this in mind, if you have a car to scrap, you may be wondering how much it costs to have it collected. The answer is nothing at all, in fact, you'll be paid instead. Read on to learn about this free and easy-to-use service.
Professional scrap car collection
Cars don't last forever and when they're no longer roadworthy, they can take up a lot of space on your property. UK law demands that unwanted cars are depolluted and recycled to minimise their impact on our environment. These important processes must be performed at an Authorised Treatment Facility (ATF), sites that have the capability and equipment to complete the task.
When you use a scrap car collection service, you can have your unwanted car quickly taken away for recycling at no charge whatsoever. Your chosen scrapper will arrange for a driver from an ATF to come to your address and pick up the vehicle. Some ATFs will even collect at weekends or from your work. This can be ideal when you're not home often.
You'll get paid for your scrap
Not only does a collection cost nothing, but you'll also receive a payment for the metal weight of your scrap car. An online quote can be obtained in seconds, so you know how much to expect. Your money will then be sent straight to your bank account as soon as scrapping is complete.
Scrapping can be less hassle and more cost-effective than selling an end-of-life vehicle. You won't have to pay for professional cleaning, advertisements or auction fees and there is no haggling involved or time-wasting from indecisive buyers.
Are you ready to scrap your vehicle and get paid?
At Motorwise we've designed a streamlined process for scrapping that is second to none. We specialise in creating a smooth and simple customer journey for everyone we help, with quick quotes and collections, legal disposal, and swift, secure payments. Find out more about why you should choose us and receive a free quote for your vehicle.