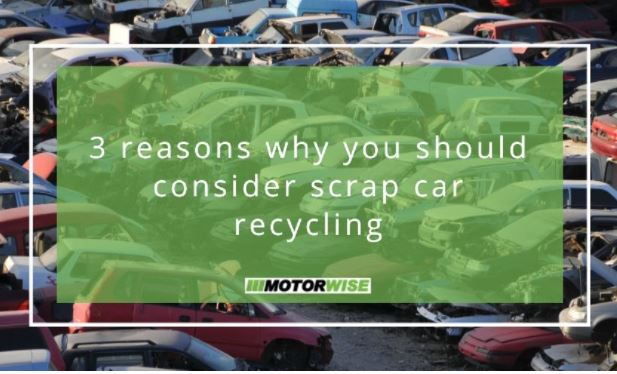 3 reasons why you should consider scrap car recycling
Are you considering using our scrap car recycling services? Here are 3 reasons why you should do so now:
1. Efficient and hassle-free disposal
Whether you are purchasing a new car and looking to free up space in your garage or driveway or are in a rush to move away, we promise a simple and fast scrap car collection service. We understand that you may be busy at the moment and have too much on your plate to focus on sifting through all the finer details to ensure that you dispose of your car legally. We are highly experienced with vehicle salvage and disposable and are more than happy to come up with a plan that suits all your needs, with proof of service being provided to you upon completion.
2. Save or make money
Is keeping your old car more trouble than it's worth? Are the running costs of your car expensive, with regular additional payments for maintenance and repairs? Or could you just simply do with the money? We know that you want a safe and reliable provider to scrap your car with no hidden fees. Rather than letting your car drain your wallet, it would definitely be worth calling us and making some extra money. You can then invest in a new car that will be better for your finances and the environment.
3. Environmentally friendly
We aim to dispose of all vehicles in a manner that is eco-friendly and hold ourselves to a very high standard in this regard. Our first course of action is to ensure the reuse of as many vehicle parts as possible. This will help to preserve iron ores which are used to make steel; one of the main materials of any car. With a greater quantity of steel being recycled, rather than newly manufactured, there will be a greater reduction in both energies used and greenhouse gases produced. Furthermore, it's important to dispose of the car in a safe manner as toxic chemicals can contaminate soil and destroy habitats.
Motorwise is one of the UK's largest online car scrap services, licensed by the environment agency as a Waste Carrier Broker. Our expert team provides legal and reliable car scrap services. We're more than happy to answer any queries you may have, so don't hesitate to get in touch with us today.