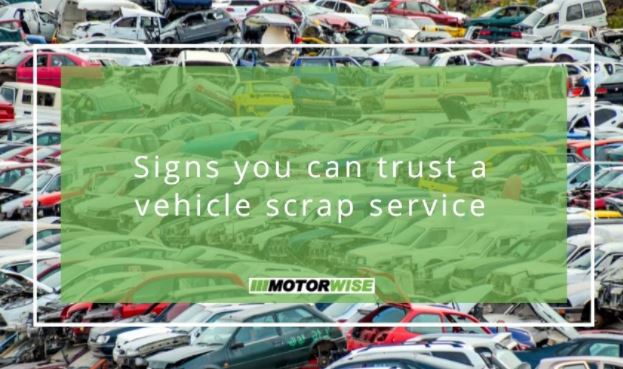 Signs you can trust a vehicle scrap service
We're pleased to say that scrapping a vehicle is a lot easier today than it was around 15 years ago. The reason? All the arrangements to scrap your vehicle can be made online. All it takes is a few minutes of your time and a couple of clicks to be provided with a scrap vehicle quote. However, there are a wide range of car scrap websites out there, which can make it incredibly hard to choose from. So, we've put together a guide that provides you with the top signs of a trustworthy vehicle service.
Good reviews
The first thing you need to do when considering a vehicle scrap service is to check out the reviews on Feefo or Google. The reviews are vital in providing unbiased perspectives and viewpoints on a car scrap service. Not only does this help give an insight into the level of customer satisfaction, but it will also ensure that you're choosing a legal and reliable car scrap service.
Work with ATFs
The car scrap service should work with licenced, inspected, and carefully selected Authorised Treatment Facilities (ATFs). This is the only organisation here in the UK that is allowed to scrap cars and offer an authentic Certificate of Destruction. The appointed ATF must be licensed by the Scottish Environment Protection Agency, Environment Agency, or Natural Resources Wales.
Extensive experience
Your car scrap service should have extensive experience in their field. Not only will this help them provide the best online quote that offers you the best value for your money, but it will also ensure that you're given a hassle-free and easy service to get rid of your unwanted or damaged vehicle.
Equipped to deal with cars in a range of conditions
Whether it's damaged cars, MOT failures, end-of-line vehicles, accident-damaged cars, or mechanically faulty cars, your car scrap service provider should be experienced in and equipped to handle vehicles in a range of conditions. The reason? Scrapping a car is a big decision in itself. You don't want to be worried about having a car scrap service provider that only deals with one or two vehicle conditions.
Here at Motorwise, we're proud to call ourselves one of the UK's largest online car scrap services. Licenced as a Waste Carrier Broker by the Environment Agency, our expert team at Motorwise provides legal and reliable car scrap services. So, don't hesitate to get in touch with us today.