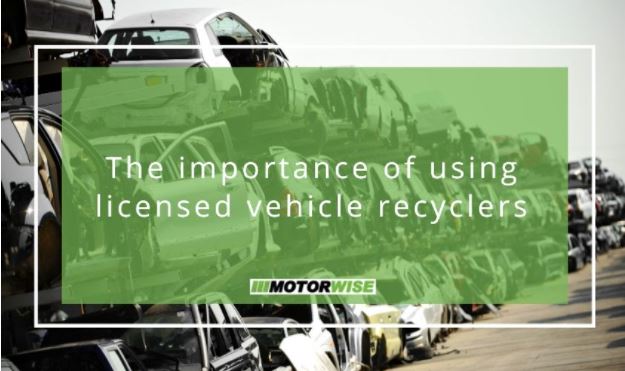 The importance of using licensed vehicle recyclers
If you have a non-running vehicle and you don't know what to do with it, someone turning up at your house with a wedge of cash and an offer to take it away could be a tempting solution. Unfortunately, you could be breaking the law.
The UK government has several regulations related to vehicle scrapping and recycling, and you could be running the risk of big fines if you ignore them. Fortunately, the government also licences businesses that can help you.
Authorised Treatment Facilities (ATF)
The official term for a vehicle scrapyard is an Authorised Treatment Facility (ATF). ATFs are licenced to scrap or salvage vehicles in the UK, so you can be sure that these facilities are inspected and monitored to ensure they're working within the rules.
In fact, it's actually illegal to scrap a vehicle anywhere else, so, if you're approached by a vehicle recycler who's not registered as an ATF, it's best to steer clear.
ATFs around the UK
Every ATF is licenced either by the Environment Agency (England), Scottish Environment Protection Agency, or Natural Resources Wales, and Motorwise ensures that every partner in our network is authorised by the relevant agency.
As one of the U.K.'s largest online scrap car services, Motorwise is also licenced by the Environment Agency as an upper-tier Waste Carrier Broker.
Cashless transactions
Another of the government's efforts to reduce the abilities of 'rogue traders' to act in the car recycling industry was to outlaw the payment for a scrap vehicle in cash.
If you're offered anything other than a cheque or bank transfer as a method of payment, this should trigger alarm bells.
Issuing certificates
When a vehicle is scrapped, a 'Certificate of Destruction' is issued to confirm to the DVLA that that vehicle is no longer on the road. These certificates can only be issued by a licenced ATF.
Failing to get one of these certificates can leave you open to traffic offence penalties, road tax, and even a £1000 fine for failure to inform the DVLA. Correct paperwork might seem like a small factor in recycling your vehicle, but the potential costs of getting it wrong are high. A licensed ATF, like Motorwise, will help you ensure you stay on the right side of the law.
Established history
Thousands of happy customers are a great sign that you're dealing with a professional service, which is why we're so proud of having thousands of great reviews on Feefo.
To speak to one of our experts, visit our contact us page for details.