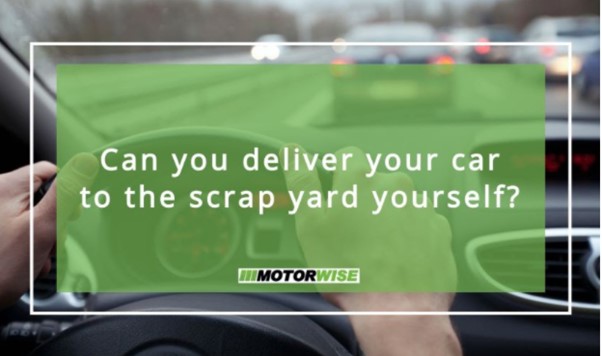 How much cash can I get scrapping my car?
When your car reaches the end of its lifecycle, you have two options: selling it or scrapping it. The most logical thing to do is to always go with the option that means you end up with the most cash. To advise you on how much cash you can potentially get from scrapping your car, our experts at Motorwise have created this small blog post with some top tips and tricks.
The Scrap Metal Dealers Act
The first thing to point out is that when you scrap your car, there's a little thing called The Scrap Metal Dealers Act, 2013 to consider. This means that you won't receive cash upfront for scrapping your car, which is something that you should keep in mind if you're hoping to make some quick cash.
To some, this may seem like an inconvenience, but in fact, the legislation has been put in place for your benefit. It means that on our end, we have to keep a track of whose cars we scrap – through our sales records – and for that, we must obtain the proper identification from owners wishing to scrap their cars. Once we have this information, we can then begin the scrapping process. Over the years, there have been several cases of stolen cars taken to the scrapyard for cash in hand. This legislation means that the right cars are scrapped with the consent of the actual owners.
We urge you to avoid scrapyards that offer cash in hand for a car that hasn't been vetted for these details. This is illegal. Also, if they're willing to cut corners here, where else will they do so?
Keep as many parts on the car as possible
Probably the simplest way to ensure that you get as much value as you can from your car when selling it to a scrapyard is to keep as many parts on the car as you possibly can. The more parts that the dealer can salvage, the more cash that you'll receive for it. To get the maximum payout, we recommend leaving everything where it is.
For more information on how much cash you can get scrapping your car, contact the team at Motorwise today.