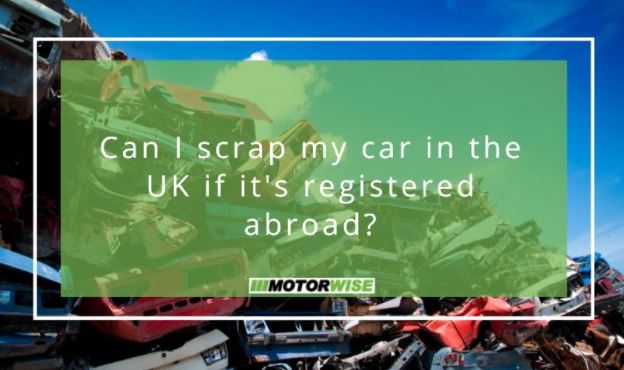 Can I scrap my car in the UK if it's registered abroad?
One question that our scrappers get asked is whether you can scrap a car in the UK if it has been registered abroad. The answer is yes, but the process isn't as straightforward as a car that's been registered here. Let's take a look:
What do I do if my car needs to be scrapped in the UK?
Imagine you're from the Republic of Ireland and you've taken your car with you on holiday to the UK. All is good until you get into an accident and your car is written off or you're told it isn't worth fixing. You'll have to scrap it, but you're wondering how this process works when you're away from home.
Well, first off, you must alert your insurance company that your car has been written off during a trip to the UK and you wish to scrap it. The insurance company will then want to know the details of the crash and the condition the car is in so that they can decide for themselves whether or not they agree that the car needs to be scrapped. If they do agree – fingers crossed! – you may be eligible for a pay-out. Often, insurance companies will pay out what they value the car's current worth to be, rather than the money it would cost to get the car back to a driveable state.
Do I need any documents to prove that my vehicle has been scrapped in the UK?
Depending on where your vehicle was registered, you may need documentation from a UK scrapyard to prove that your car has actually been scrapped. The norm in the UK is that when your car is scrapped, you alert the DVLA (Driver and Vehicle Licensing Agency), and they will get an ATF certificate from the scrapyard to prove that the vehicle is no longer on the road.
In this special situation, we would advise you to contact the DVLA – or the driving agency in your own country - yourself and ask them what the proper procedure is for the country your car is registered in. We recommend that you hang fire on scrapping your car in the UK until you've heard back from them.
For more information about scrapping your car in the UK, whether it has been registered here or not, contact the team at Motorwise today.