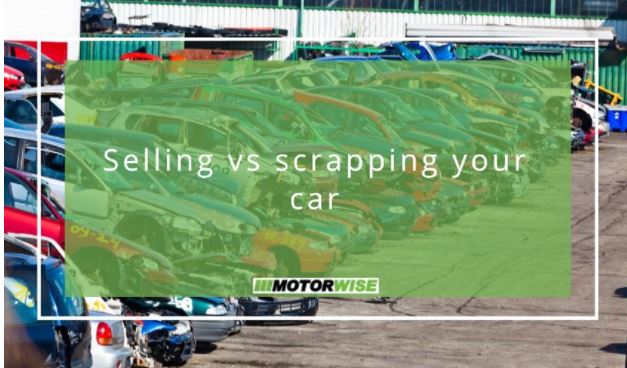 Selling vs scrapping your car
When it comes to getting rid of your car, you have a few options to work with. This can be summed up in one question: should I sell or scrap my car? Both are sensible ways to get rid of your car, but it's important to know all the details so you can make an informed decision and decide what's the right option for you.
Selling privately takes a significant time
If you decide to sell your car instead of scrapping it, you need to be willing to put in a lot of effort and time. You'll have to research the rates your vehicle is going for, negotiations and all the enquiries that come with selling privately. It does take willpower and concentration for this as buyers will try to haggle and bring down the price. It's worth mentioning that you'll need to ensure that your vehicle stays in good shape and is clean – no buyer wants a dirty car! You may also need to invest in replacement parts. Put simply, selling your car privately can be rather expensive.
It's easy and quick to scrap your car
Depending on the online car scrap service you choose, scrapping your car is a fairly quick, simple, and easy process. Quality car scrap services will ensure that the entire procedure is easy for you. Unlike private sales, you don't have to take pictures of your vehicle or advertise it. Not only does this save you huge amounts of time, but you also won't need to free up time to arrange viewings or test drives.
If you choose to scrap your vehicle, you'll be saving the cash that you would have spent investing in replacement parts and maintenance.
What option is right for me?
This depends significantly on what you want from your vehicle. Do you want some quick cash or would you like to see it go to a new home? While selling your car can be a bit of a gamble in terms of potential buyers and profit, that's not the case with scrapping your vehicle. You'll know exactly how much money you're getting as the car scrap service will ensure that everything is above board.
Here at Motorwise, we're pleased to call ourselves one of the UK's largest online car scrap services. Licensed as a Waste Carrier Broker by the Environment Agency, our professional and friendly team provides efficient and legal car scrap services. So, feel free to get in touch with us today for all your car scrapping needs.