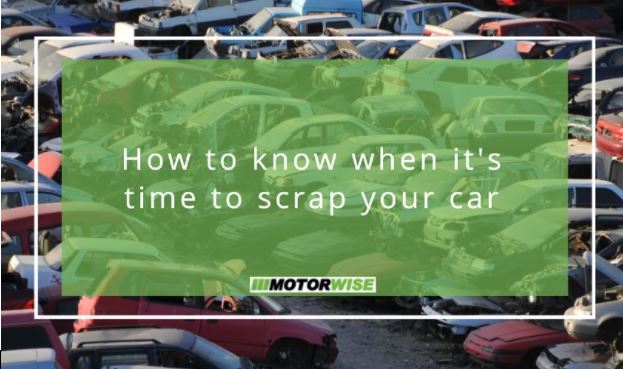 How to profit from an unusable car
Most cars and vans made today have a service life of approximately 150,000 miles. If you maintain and service them properly you should expect cars to cover at least this on the clock before you need to buy again.
Purchasing cars involves a substantial financial investment whether you buy them outright or overtime in monthly payments. For this reason, most car owners want to reclaim some of their expenses when they're no longer roadworthy.
In the next sections, we'll look at how you can make back some money when your car is no longer in active service.
Is your car salvageable?
If your car is less than 12 years old, it might be possible to sell your car as salvage. When a key part like an engine fails, it might not be financially viable to repair a car, but you can sell it for salvage instead. With many of its parts still serviceable, you'll find you'll be paid more handsomely for a salvage car than a scrap vehicle.
Scrap my car
If your vehicle is older and seems to be spending more time in the shop, than on the road it may be time to scrap it. The process doesn't have to be complicated, professionals in scrap and salvage have online sites where you can get a quote for your vehicle in seconds. You'll typically just need to enter the car's registration number and the postcode where it will be collected from.
If you're happy with the quote of how much money your scrap car is worth, a quick and convenient collection can be booked. Your car will be taken away at a time of your choice where it will be professionally and safely recycled.
Getting paid for a scrap or salvage vehicle
It is illegal to engage in a cash transaction for either a salvage or scrap vehicle sale. This law is designed to crack down on car crime and ensure stolen cars aren't being sold and broken down without a trace. All payments for scrap and salvage are made quickly and put directly into a car owner's personal bank account, making the process smooth but entirely trackable.
Professional in salvage and scrap
At Motorwise it's our mission to make the process of selling your scrap or salvage car as simple and straightforward as possible. If you're unsure if your venerable vehicle needs to be scrapped or if parts can be salvaged, contact our expert team for guidance.