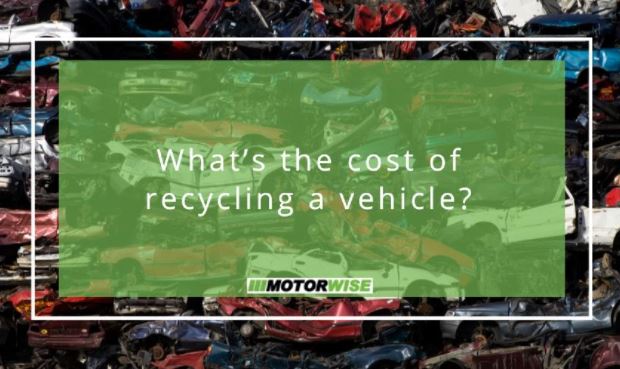 What's the cost of recycling a vehicle?
Here in Britain, waste and recycling are picked up fortnightly, ensuring it's disposed of safely. The rubbish that we can't recycle is dealt with correctly while plastic and glass containers and metal tins are processed using eco-friendly methods, ready for reuse.
When appliances like washing machines and fridges fail, they can be picked up by the council or taken to tips for recycling. The cost of these services is included each month on the council tax bill we pay.
Considering the costs associated with recycling unwanted goods, you could be forgiven for worrying about how much you'll be charged to recycle an old car. The good news is that this service is entirely free. You'll be awarded payment for your vehicle rather than having to make one.
Salvage and car collection
UK laws insist that cars unfit for the road are depolluted and recycled to avoid impacting our environment. Vehicles can be decommissioned and effectively dismantled at Authorised Treatment Facilities (ATFs) by professional car recyclers.
If you use a professional scrap car collection service, your unwanted scrap or salvage car will be taken for recycling with no charge to you at all. If your car is less than 12 years of age and has experienced a mechanical failure, it may be classed as a salvage vehicle. As mechanics can reuse parts, you'll typically receive a higher payment than for a scrap car.
However, if your vehicle is no longer roadworthy and around 15 years old, it will be considered scrap. You'll still be paid for the weight of its metal at a rate agreed upon before collection.
The collection is entirely free whether you have a scrap or salvage car you want to remove from your property.
A smooth and straightforward process
Using a scrap car collection service to pick up an unwanted vehicle can save you more than money. It can also save you time and unnecessary stress. With professionals handling the process, you won't have to take your car to the ATF yourself and arrange a lift back home. You'll also enjoy peace of mind knowing that you recycled your car safely and legally. When payment is made for your scrap or salvage vehicle, it will arrive in your account to make life easy.
Free scrap car collection
At Motorwise, we work with expert vehicle recyclers and specialise in creating a streamlined customer journey for all those we help with collections and swift payments. Get a quote today to get cracking.