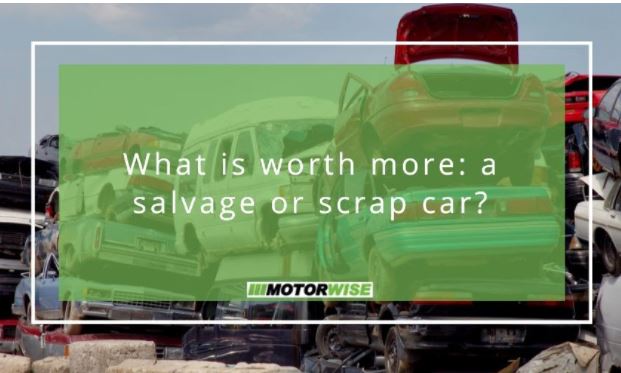 What is worth more: a salvage or scrap car?
Scrap and salvage are two terms that get blurred by car owners when their vehicle fails. The truth is, these terms refer to very different vehicles. Furthermore, whether a car is one or the other often affects the money received for it.
Definition of a salvage car
Salvage cars are usually less than 12 years of age. The main reason for their sale is not because the entire vehicle is unusable but because they have experienced a mechanical issue. Sometimes a gearbox is at fault, while in other cases, total engine failure is to blame.
Car owners often sell salvage cars because they can't afford repairs, but they are not an easy sell. Most car buyers are looking for a roadworthy vehicle to spend their money on.
However, specialists in auto salvage will buy such vehicles and pay more for them than a scrap car.
As salvage cars are younger than scrap cars their different components are in better condition and can be resold. In some cases failed parts are replaced to make a vehicle fit for the road. Trade repairers will buy salvage vehicles as they have the skills to fix them at a better price point and turn a profit. A large part of any repair bill is always the labour costs, often charged at £100 per hour.
Is your car scrap?
The term scrap car is typically used to describe an End-of-Life Vehicle (ELV) or a car that is damaged beyond repair. The average scrap car is often 15 years of age and doesn't have any functional parts that can be reused in another vehicle.
When scrapped at an Auto Treatment Facility (ATF) the car is depolluted and all materials are recycled where possible. This commonly includes metal, plastic and even wood parts. These reclaimed materials are separated and resold.
With no parts that can be repurposed, the payment for a scrap car is lower than the sum offered for salvage vehicles. However, car owners still receive a fair price for scrap metal.
Experts in salvage and scrap
Knowing how to classify your car's condition isn't always easy. Fortunately, Motorwise can offer expert assistance and buys salvage vehicles as well as scrap. You might find that your car is worth more than the prices offered for a car that is simply scrapped.
If your vehicle has experienced a mechanical fault but is too pricey to repair, or you're unsure which category your car falls into - get in touch now for specialist advice.