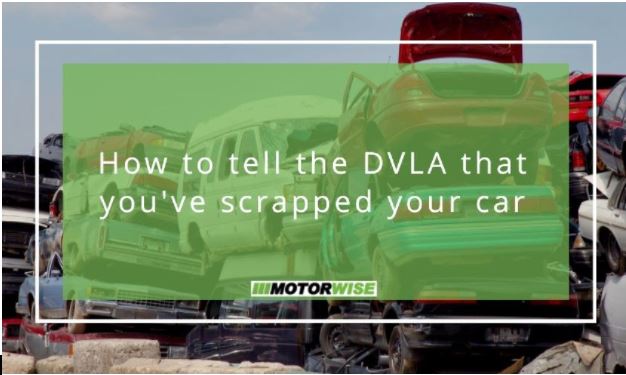 How to tell the DVLA that you've scrapped your car
When scrapping your car, it's a legal requirement to tell the DVLA that your vehicle is no longer on the road. In some cases, you may have to do this yourself, but a reliable car scrapping company such as Motorwise should do this for you. There are a number of ways you can notify the DVLA that you've scrapped your car, so let's take a closer look at these below.
Online
One of the quickest ways you can tell the DVLA that you've scrapped your car is to do it online. Simply fill out the relevant form on the government's website, which you can find here.
However, it's worth noting that to use this method, you need to have the 11 digit reference number that identifies your car. You will find this printed on your V5C. Once you've filled out and submitted the online form and the DVLA has received it, you'll receive an email to confirm. A cheque for any road tax you're owed will follow, however, this may take a few weeks to process.
By post
Alternatively, you can also alert the DVLA that your car has been scrapped by post. To do this, you'll need to complete the yellow tear off section on your V5C headed 'Sell, Transfer or Part-Exchange Your Vehicle' . Once completed, simply send the perforated version off to the DVLA.
However, there is another way to inform the DVLA by post. If you do not have the right V5C, you can write to them with your name and address, the vehicle's reg plate, the make and model, the date on which the car was scrapped, and the name and address of the company that scrapped it. Once you have filled out this information, simply send the letter to the DVLA in Swansea, SA99 1BD.
For more information on how to tell the DVLA that your car has been scrapped, contact our team at Motorwise today. We're more than happy to talk you through the process and recommend the best method for you.