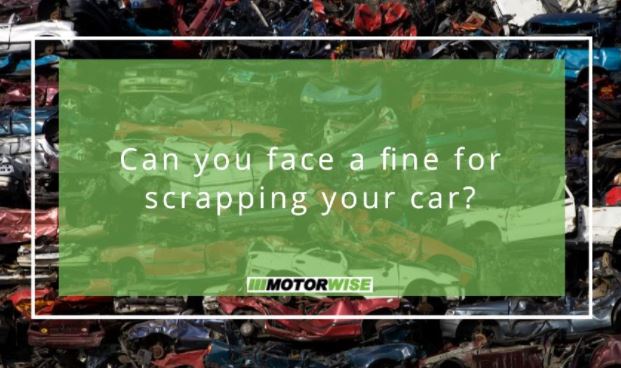 Can you face a fine for scrapping your car?
If your older vehicle make and model is becoming undependable and is costing you a small fortune in repairs, it's understandable you'll be considering scrapping it. Less time-consuming than selling a vehicle, opting to scrap will still see you receive a fair payment for the weight of its metal. Professional scrap car services can make the process smooth and straightforward. They can also ensure that the ride you're retiring is recycled, according to UK law. As a result, you can relax, knowing that your car will be scrapped safely.
While this convenient service will make certain your car is handled by an official Authorised Treatment Facility (ATF), depolluted, and scrapped safely, you will still need to take important action if you don't want to face a £1000 fine.
Notify the Driver and Vehicle Licensing Agency (DVLA) immediately
As the registered owner of a car set for scrapping, you are obligated to let the DVLA know it is being recycled. Scrapping a car effectively involves its owner selling the unwanted vehicle to the ATF. As a result, the DVLA must be informed of the ownership change. The DVLA states on the government site that any person failing to make it aware of a car being scrapped will incur a fine of £1,000.
If you're planning on purchasing a new car to replace the one you scrapped, that £1,000 will be exceptionally useful, so don't forget to let them know or face the consequences.
How do you inform the DVLA?
It is still possible to fill out paperwork and mail it to the DVLA Headquarters in Cardiff, but for a swifter method that provides instant peace of mind, just let them know online. When the ATF driver comes to collect your car, they will add the details of the recycling facility to your V5 logbook. You can then use this data to inform the DVLA of your transaction.
A simpler way to scrap your car
If you have decided that it's high time to scrap your unreliable or unroadworthy vehicle, you can get a free quote online with Motorwise. After you've accepted our offer, our expert team will get in touch and book your scrap car collection at the date and time most convenient for you.
Once your car is on the way to the ATF, you can let the DVLA know it's being recycled. Once it's been collected, you'll receive the payment for it directly into your bank account. Get started and visit us today at Motorwise.