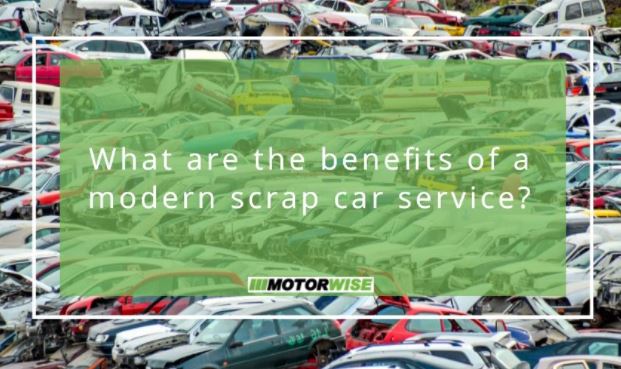 What are the benefits of a modern scrap car service?
If a vehicle is in a collision and damaged beyond reasonable repair or has outlived safe road use due to age, car owners can conveniently arrange collection and have it scrapped. They can also receive a payment for its scrap. While this is true today, scrapping a car was not always such a simple prospect.
Read on as we look at the multiple advantages a modern scrap car service can supply to car owners and the world where we live.
A simple process saving time and money
In the past, people needed to drive their vehicles to a scrap dealer's yard. They would then need to either pay for a taxi home or inconvenience a friend. It's now possible to have a car collected from your address or place of work and taken to an Authorised Treatment Facility (ATF) on your behalf.
Scrapping in the past also charged car owners for the service. Today's scrap car services now offer quotes in seconds that calculate the car's value. Owners are now payees rather than the person covering the cost of scrapping. Modern services also make sure owners are paid fairly for their vehicle's weight.
Better for the environment
Today, eco-awareness has increased considerably, changing how vehicles get scrapped. Previously cars left at scrap yards were left to rust in stacks with others while their harmful contaminants leaked out into the soil below. Toxic substances included mercury-powered batteries, anti-freeze, and engine oil, along with fuel not siphoned like diesel and petrol. Any parts that were not metal and unsalvageable would end up in landfills.
Rather than being left to rust and harming the land, vehicles scrapped according to current UK laws get managed by ATFs. Onsite experts depollute cars first, making sure they are safe and ready for scrapping. Making the most of modern technology available, ATFs can recycle more materials than ever possible before. Even some of the plastic parts are reclaimed, reformed, and repurposed in other vehicles.
Expert scrap car collection services
With a modern perspective on auto scrapping, our team at Motorwise created a swift and smart way for car owners to scrap safely. We offer fair and correct quotes, ensuring our customers are always paid what they are due for their scrap and work only with fully licensed ATFs, so vehicles get recycled according to UK law.
Contact us today for any guidance on scrapping or to book your scrap car collection.