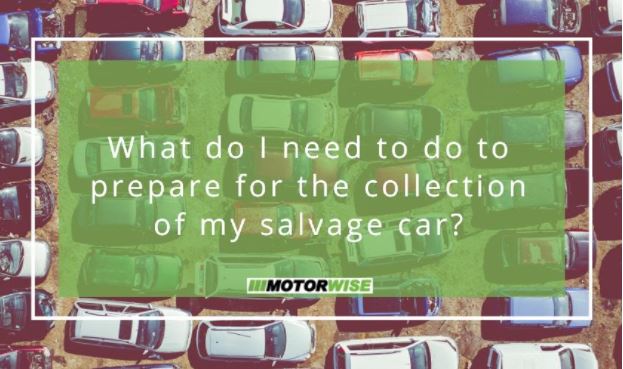 What do I need to do to prepare for the collection of my salvage car?
If you've arranged to sell your totalled vehicle to us for salvaging, there are only a few more steps to the process necessary. We'll need to come and collect your car for salvage.
This is one of the easiest steps of the process and we will always make it as efficient as possible. Here's what you can do as well.
1. Make sure your car is accessible
You should leave your car on a driveway, road or garage. Ideally, you should park it where the surface is flat and can accommodate the weight of your vehicle and ours.
If the location of your car is difficult to access, get in touch with us before we arrive to let us know and we can take the necessary action to accommodate.
2. Have ID and proof of address in hand
You should have all the keys and key fobs of the car ready to give to our collection team. However, you also need to provide a photo ID and a recent utility bill or other proof of address. We take the security and safety of our staff and vehicles very seriously so if you do not have the relevant documents, please get in touch as soon as possible.
3. Ensure that your vehicle is still insured for the date of collection
Your car must still be insured up until it is collected so do not cancel your current policy until we have confirmed that the car has been removed. By contacting your insurance provider, you will find out if you are due a refund.
4. Detail the condition of the vehicle and if anything has been removed
While we will have already provided an assessment and quote, you should let us know if the car is undrivable or unable to be winched. Furthermore, while you should remove all personal belongings prior to collection, should you remove things such as the car stereo, you must notify us or tell your collection driver.
For more information about readying your car for salvage collection or to get a quote today, get in touch with Motorwise and our dedicated customer service team will answer all enquiries.