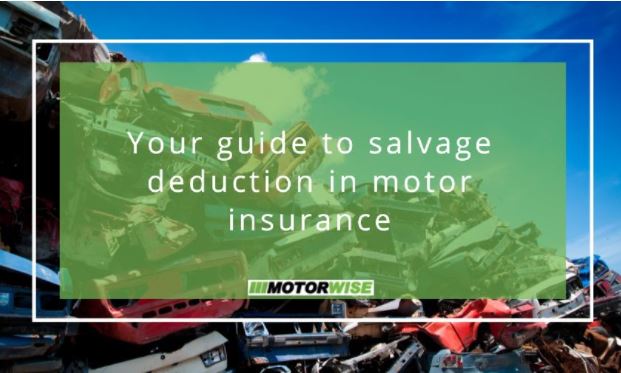 Your guide to salvage deduction in motor insurance
When it comes to cars and motor insurance companies, a lot of the terminology can be confusing or daunting to understand. That's why Motorwise is here to help.
We are industry experts in salvaging cars and have put together a comprehensive guide to the term salvage deduction and what motor insurance companies mean when they say it.
What is a salvage deduction?
A salvage deduction is how motor insurers refer to a car that has been written off or deemed a total loss by an insurance company. This happens when the insurer assesses the damage to a vehicle and decides that the repair cost would outweigh the car's market value.
However, often for older cars (around twelve years) or cars that have a mechanical failure or cosmetic damage, it is sometimes possible to retain for salvage. Many policies state that an insurer is within their rights to offset potential losses by selling total loss vehicles on as salvage. This is a salvage deduction.
How do motor insurance companies define salvage?
In the motoring industry, it is common for insurance companies to sell or auction off total loss cars for salvaging. Not only does this offset their loss but it will mean that the car could be potentially made roadworthy again or parts of it may be transplanted into a car that will.
Salvage means that a car will be sold to a company that has the resources to repair the car far more cheaply by combining the parts from several salvage vehicles and selling it on again as a roadworthy car once more.
How can you calculate a salvage deduction?
When a salvage deduction is applied to an insurance claim, it is calculated based on the make, model, age and condition of the car. It's recommended that motorists should enquire about the buyback value of a car considering this condition because often it could be worth their while to sell the car to salvage themselves.
An insurance assessor will examine the vehicle to determine its PAV (Pre-Accident Value) and its repair cost. If the repair cost is more than 75% of the PAV, the car will be written off.
For more information about salvage deduction or to get a quote on your salvage car today, get in touch with Motorwise and our dedicated customer service team will be there to help you.