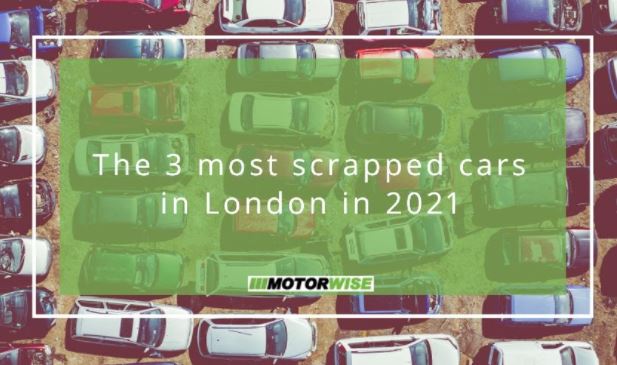 The 3 most scrapped cars in London in 2021
At Motorwise, we accept cars to be scrapped from anywhere in the UK. We succeed in providing a quick and reliable quote in just a few short minutes so that you can cash in your old car.
We've put together a shortlist of the three most scrapped cars in London over 2021. Wondering if your car's make made the list? Check it out below.
1. Vauxhall
This British car maker favourite came in as the number one most scrapped car make in 2021 in London. A popular choice for young drivers, hatchback fans, and families alike, the Vauxhall has been at the top of this list for several years.
Did you know the Vauxhall Corsa was the best-selling car for the UK in 2021? It saw over 20,000 new registered vehicles in the first five months of the year alone.
2. Ford
The direct competitor of British car marker Vauxhall is, of course, Ford. They remained a leader in car sales and design over 2021 despite a drop in new purchases across the board.
Motorwise generally predicts that car makes which prove popular among UK drivers will generally see a higher scrappage rate as they go through the population.
3. Volkswagen
A firm favourite car maker choice for young drivers, first-timers, families, van enthusiasts, and professionals is Volkswagen.
It's no surprise then that Volkswagen has boasted over 1 million vehicle sales every year since 2015 in the UK. This record was broken only by the pandemic's impact on sales in 2020 when they were 700 vehicles short of their target.
Does the make of your car affect your scrap quote?
When it comes to scrapping your car, Motorwise offers a price based on the vehicle's weight, rather than its condition. This means that, generally, the make of the car will not affect the amount you get for scrapping it.
Because of this, it's always important to leave all the parts inside the vehicle and refrain from removing elements. If you do, you should always let us know ahead of collection.
Get a quote today from Motorwise and see how much you could earn from scrapping your car.
For more information about scrapping your car with Motorwise, get in touch with our dedicated customer service team who will book you in for a quote or offer you more information.