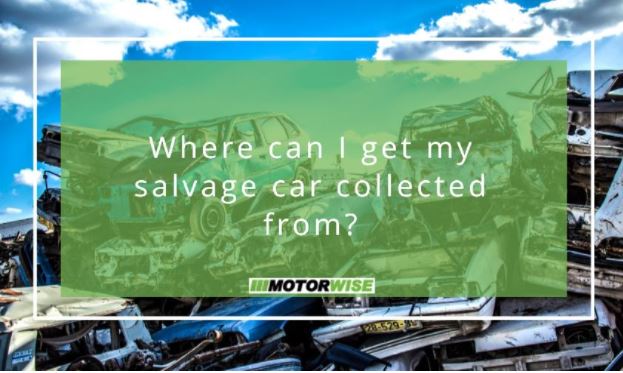 Where can I get my salvage car collected from?
Professional scrap and salvage car collection services help people get rid of their vehicles when they are no longer fit for the road. Scrapping is for cars that are too old or damaged beyond reasonable repair, while vehicle salvage involves those with critical failures like faulty engines.
Although a vital part is unable to perform its function, salvage cars often contain other serviceable components. However, the thousands of pounds required to replace a car's engine can be an inequitable option for many car owners. Fortunately, collection services will pay well for such vehicles and pick them up free of charge.
With major mechanical issues, most salvage cars can't be driven. As a result, collection services are an ideal and convenient solution. If you are wondering whether there are restrictions on where you can have a salvage car collected, read on to explore your options.
Straight to your home address
Whether your car is ready to scrap or can be salvaged, you can choose to have it collected from your home address. This is perhaps the most popular option as it allows you to relax and wait in comfort while awaiting your collection.
You'll also be ideally placed to get your car ready. While you don't need to give it a full service, over time personal belongings can build up in cars. Parked in front of your house or on your driveway, you can easily empty its contents and find a new home for them.
Book a collection from your workplace
If you've got a hectic schedule, fitting in a collection might not be so simple. Luckily, a salvage car collection can also be arranged to arrive where you work. When booking your collection, you can set the address where you're employed as the pick-up point and give them a number where you can be reached. This can include collections from the garage the car may have been taken to when the fault occurred.
It's worth noting that when choosing this option, you must take some proof of your identity to show the driver collecting. You'll also need to bring your V5 logbook with you, so the driver can add their details.
Smooth and stress-free collections every time
At Motorwise, we operate a dedicated salvage and scrap car collection service designed to keep life simple. You can get a quote for your vehicle on our innovative online calculator, and once you're happy with the price, one of our agents will be in touch to book your collection. Contact us today for further information.