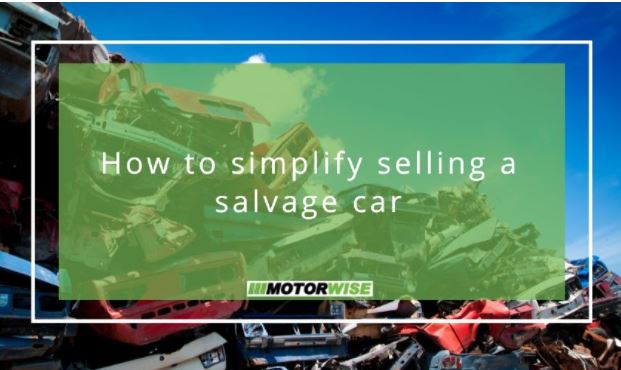 How to simplify selling a salvage car
If your vehicle has a major fault involving its gearbox or engine, the repairs to replace these crucial components can be beyond your budget. It might cross your mind that, while these vital parts are not working, many other elements of your car are still entirely serviceable.
However, selling a car piece-by-piece is a slow process that takes time, money, and energy. From expensive advertisements and auction fees to arranging and conducting viewing with potential buyers, individually selling car parts can be a frustrating affair. Furthermore, you'll likely have to haggle over price and may even need to chase for payment.
Fortunately, there is a faster and more effective way to recoup some of your costs and rid yourself of a car that is no longer fit for the road.
Selling your vehicle as a salvage
Specialist services who also handle scrap car collection can help you deal with your car quickly and in a pain-free fashion. A vehicle might have a major issue like a damaged engine, but if it's 12 years old or less, it could be classed as salvage. Auto salvage experts will pay more for such vehicles than they will for scrap, as they can be sold to professional repairers who repurpose their working parts into other vehicles.
Fast, efficient and a guaranteed payday
When you opt to sell your whole car as salvage, rather than one piece at a time, the process is far faster. A dedicated service will offer you a free quote in seconds, and if you like the price a collection will be booked for the time and place that is best for you. As soon as your car has been dealt with, you'll receive the exact price you were quoted, and the money will be sent swiftly to your personal bank account.
Collection services are a cost-effective option when your salvage car is no longer capable of being driven. Instead of paying for the cost of a tow, professional services you sell your vehicle will pick it up for free.
Keep life easy with a professional salvage solution
Selling your salvage vehicle doesn't need to be a stressful business. At Motorwise, we've created a dedicated service that ensures you get paid handsomely for your salvage car and avoid fighting for the fair price you deserve. Get in touch with our team for expert advice or crack on and obtain your free quotation today.