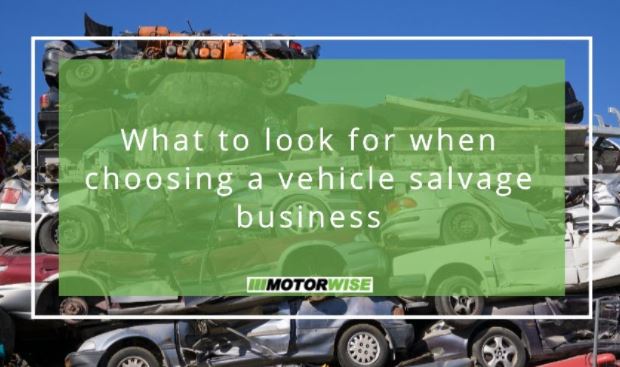 What to look for when choosing a vehicle salvage business
If you're seeking a vehicle salvage business to take your car off your hands, how do you know which vehicle disposal firm to choose? Here are some key considerations to think about.
How will you be paid?
When deciding which vehicle salvage company to choose, find out how you'll be paid - and, of course, how much you'll get. Choose a firm that is able to provide you with a free quote, without using any pressured sales tactics to get you on board.
Avoid any dealers that offer to give you money in cash, and only look for those that pay using methods such as bank transfer or by cheque. This is because it is illegal to pay you in cash, based on the Scrap Metal Dealers Act of 2013.
Is it legit?
Check to make sure the car salvage company is legit and properly licensed before you use their services. It should be a certified Authorised Treatment Facility (or ATF), and licensed and regulated by the Environmental Agency. A reputable dealer will also always work to any current industry regulations or guidelines.
Are they environmentally responsible?
Look for a car salvage company that takes a proactive approach to safeguard the environment as much as possible during its operations.
As well as being committed to reducing vehicle waste, an environmentally responsible vehicle salvage business will work with trader buyers who use green, or recycled, replacement parts. This can give you peace of mind that your old vehicle will be repurposed in as environmentally friendly way as possible.
Have they got good customer service?
From the moment you contact the vehicle salvage company, consider what sort of impression the business has on you. Are they friendly, helpful and happy to answer any questions you might have? A decent company will be willing to explain what the salvage process will involve, and what communication and support you'll receive throughout, including when you can expect the vehicle to be taken away.
Do they have good reviews?
When deciding which car disposal company to pick, it's always a good idea to find out what experiences other people have had using a firm's services. So, take a look at customer reviews and testimonials to decide whether a particular vehicle salvage company is the right one for you. Usually, a dealer that has been in business for a long time and has lots of experience will get the thumbs up from customers.
If you're seeking a car salvage company that ticks all of the right boxes, get in touch with the professionals at Motorwise.