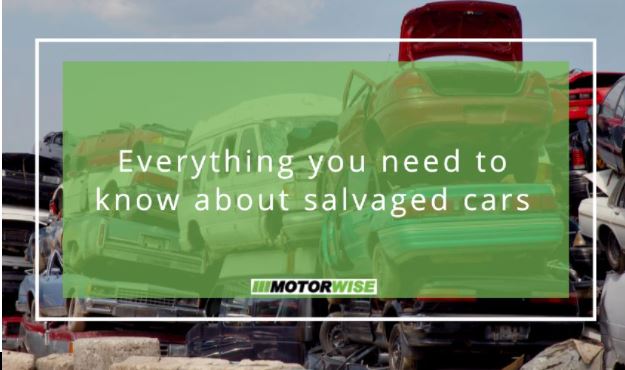 Everything you need to know about salvaged cars
A salvaged car is one that has officially been declared damaged. Some people may attempt to recondition a salvaged car to give it a new lease of life. Repairing a salvaged car, however, can be extremely expensive and time-consuming, making selling a salvaged car a more viable solution.
Signs of salvaged car
If you're wondering as to whether your car is classed as a salvageable vehicle, there are a series of signs/circumstances that you can look for:
• The vehicle has been involved in a serious accident and is considered a write off by the insurance company.
• The vehicle has been flooded.
• The vehicle has been involved in a fire.
• The vehicle was previously used in taxi or police work and is currently re-manufacturable.
• The vehicle was stolen and has since been recovered but has missing or damaged parts.
Tips for selling a salvage car

If your car fits the above criteria, it's most likely a salvage car. You may think that this affects your chances of selling the car, but this isn't always the case. Typically, the methods via which you would usually sell your car have to change. Here are some tips to follow when selling a salvage car:
Be upfront
Rather than disguising that your car is a salvage car, ensure that potential customers are aware of this fact before they decide to buy it, as this is a dangerous form of misrepresentation. Some may take the registration plate of the vehicle and use an online checker to examine the car's history. When they see that the car is in fact a salvaged one, they can be driven away by the dishonestly – even if they were prepared to take a salvaged car on.
Try a salvage vehicle buying service
Reputable salvage buying services, such as Motorwise, are able to buy a salvaged car from you. These services are typically found online and simply require you to input your vehicle's registration number to begin the process.
If you have a car that is better than scrap condition, get in touch with Motorwise today. We can purchase your salvage vehicle quickly and prevent you from paying expensive repair costs to get your vehicle in good condition and road-worthy again. To learn more about the purchase of salvage vehicles, get in touch with our team today!