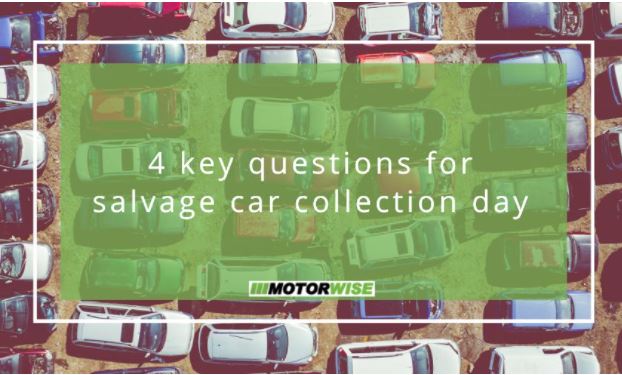 4 key questions for salvage car collection day
Selling your car as salvage rather than scrap is a wise move financially, with this type of transaction typically being more valuable. Expert services are available to collect cars from your home or place of business to keep the process convenient and quick. However, to make sure your collection happens without a hitch, read on for some key questions to ask yourself.
1. Is your vehicle location accessible?
To collect your car, salvage car collection services will use a heavy-duty vehicle. As a result, it needs a flat surface that can take the weight. Additionally, it must be able to access your vehicle to get it onboard. As a result, park the salvage vehicle on your driveway or on a stretch of road near your home that isn't packed with parked cars.
2. Is your car intact?
While it's understood that you'll need to remove all your personal effects from the car before it's collected, if any parts of the vehicle itself are missing, you must inform your collection service. If a vehicle has important components extracted it may be worth less than your original quote, and the collection service may refuse to accept it. Additionally, if it is missing mechanical parts that make it difficult to get onboard the collection truck, for example, its wheels, a similar scenario may occur.
3. Is your car still insured?
Make sure that your car has appropriate cover in place until it has been collected. Don't cancel your policy too soon, or you'll risk being uninsured if an incident occurs before it is safely removed. Don't forget to get a refund from your provider for any months remaining on your cover or roll it on to your next ride.
4. Do you have personal identification?
For collection, you'll need to show the collection service a photographic ID (passport or driver's license) and a recently issued utility bill displaying your address. The advantage of this is that you can have your car picked up from work as well as home. Remember to provide the driver with your key fob or conventional keys.
Specialist salvage and scrap car collection services
To receive a free quote for your salvage or scrap vehicle takes seconds with Motorwise. Once you're happy with how much you'll receive, we'll arrange a timely collection. Whether you have concerns regarding accessibility on collection day or have questions regarding removing parts from your car, contact our dedicated team today for further guidance.