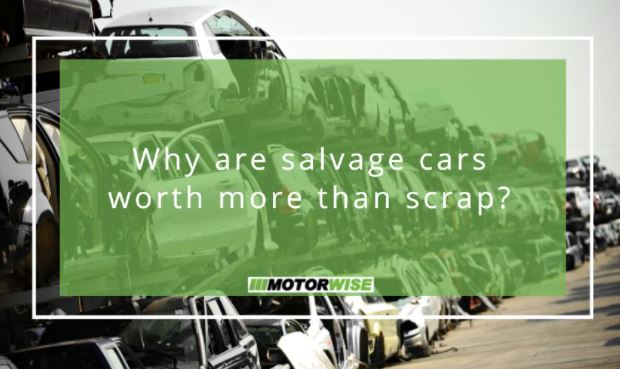 Why are salvage cars worth more than scrap?
From faulty parts and accidents to many years of service, there are numerous reasons why cars are no longer fit for the road. If a vehicle is declared a total loss, 15 years and older and constantly failing MOTs, scrapping is usually the answer. However, if a car is less than 15 years of age and has a major issue that is too pricey to fix, it may be classed as a salvage car. These vehicles often pay out thousands of pounds more than scrap vehicles, but why is this so when they can no longer run? Read on to find out more.
Major mechanical failures
While modern auto manufacturing standards are exceptionally high, it's still possible for major mechanical systems to have a significant fault. Total engine failures, faulty gearboxes and ECU faults are all examples of problems that can cost a small fortune to fix for car owners. When this option is inequitable, faulty cars are often sold. However, because they don't have many miles on the clock when the fault occurs, the rest of their parts are often still in great shape. Unlike a scrap car which is overall in disrepair, salvage cars have plenty of active service life left in their components and are therefore of greater value.
Parts and labour
One of the key reasons why car owners with a salvage vehicle can't afford to pay for repairs is the labour costs involved in paying a professional mechanic on top of the parts. Using a scrap and salvage car collection service, vehicles are sold to trade professionals with the skills to repair or extract and replace parts, and they will pay handsomely for them.
Getting paid for your salvage car
Whether your car is considered scrap or salvage, you will never receive a cash payment. This type of transaction is illegal here in the UK since the Scrap Metal Dealers Act was passed in 2013. Instead, you'll conveniently be paid directly into your bank account.
Experts in salvage and scrap car collection services
At Motorwise, we are committed to delivering a quick and efficient service whether your car is salvageable or needs scrapping. We can handle the who process of getting your unwanted vehicle picked up and recycled safely and legally at an Auto Treatment Facility (ATF) and ensure that you get paid precisely what your car is worth. If you're interested in our stress-free service, get an instant quote now.